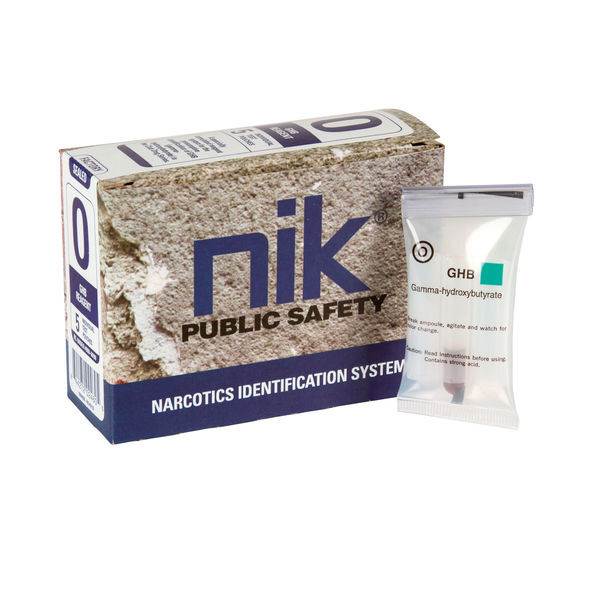 Click on image for larger view
NIK Narcotic Test Kits - Test O: GHB
Our Price $23.50 | You Save 8% | Retail $25.50
No: 43-2114 | Mfg: 800-6090
Cannot be Shipped by Air.
For the presumptive identification of GHB (Gamma-Hydroxybutyrate). It is used after positive results from Tests A, G, I, W, J and R. A positive result is indicated by a green hue.
Each NIK® test pouch contain one, two or three chemical ampoules. This eliminates the need for measuring, mixing and dispensing of reagents. Just place a small sample of the suspected substance in the pouch, break the ampoules and watch for the color change. A positive color indicator on the pouch will help to interpret the reaction.
The shelf life is indefinite. Prolonged exposure to strong sunlight or heat should be avoided. Packed with 5 test pouches per box.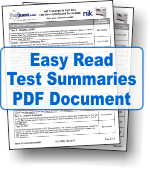 NIK Test Descriptions & Summaries
We have prepared a detailed description of NIK tests and consolidated them into a two-page document. You are welcome to download this document, print it, keep it with the kits or post it.
---
Related Products