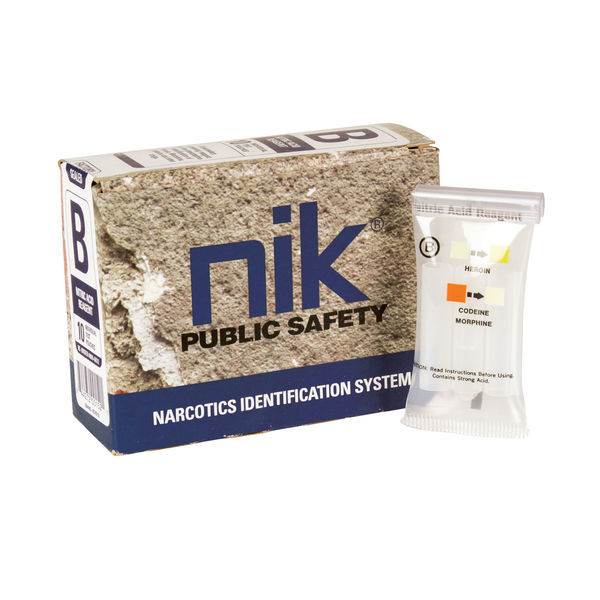 Click on image for larger view
NIK Narcotic Test Kits - Test B: Confirming Test - Opium Alkaloids
Our Price $23.10 | No: 43-2101 | Mfg: 800-6072
Cannot be Shipped by Air.
Nitric Acid Reagent: Secondary screening test for the confirmation of Opiates (Morphine, Codeine or Heroin) and Amphetamine-type compound as well.
Each NIK® test pouch contain one, two or three chemical ampoules. This eliminates the need for measuring, mixing and dispensing of reagents. Just place a small sample of the suspected substance in the pouch, break the ampoules and watch for the color change. A positive color indicator on the pouch will help to interpret the reaction.
The shelf life is indefinite. Prolonged exposure to strong sunlight or heat should be avoided. Packed with 10 test pouches per box.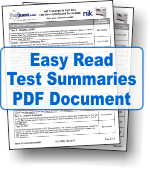 NIK Test Descriptions & Summaries
We have prepared a detailed description of NIK tests and consolidated them into a two-page document. You are welcome to download this document, print it, keep it with the kits or post it.
---
Related Products