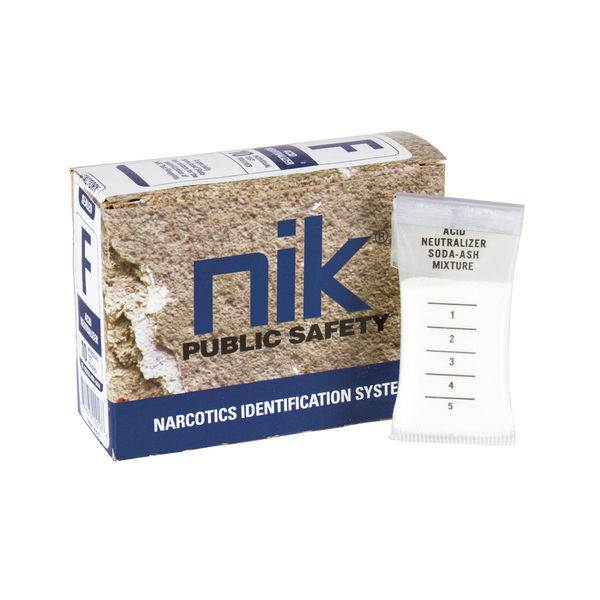 Click on image for larger view
NIK Narcotic Test Kits - Test F: Acid Neutralizer
Our Price $16.50 | You Save 6% | Retail $17.50
No: 43-2105 | Mfg: 800-6076
Cannot be Shipped by Air.
Acid Neutralizer should always be used upon completion of each test, to ensure that the strong acids and bases contained in many tests won't post a danger to personnel. Each pouch includes enough acid neutralizer to neutralize five individual NIK tests.
The shelf life is indefinite. Prolonged exposure to strong sunlight or heat should be avoided. Packed with 10 test pouches per box.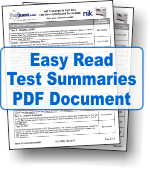 NIK Test Descriptions & Summaries
We have prepared a detailed description of NIK tests and consolidated them into a two-page document. You are welcome to download this document, print it, keep it with the kits or post it.
---
Related Products