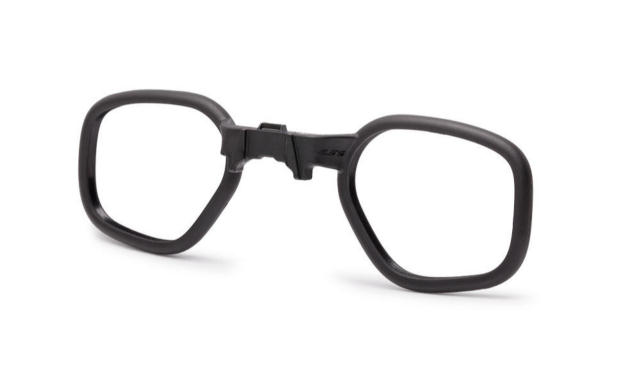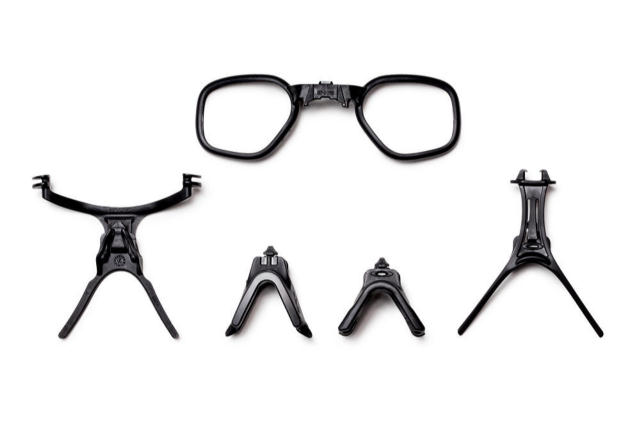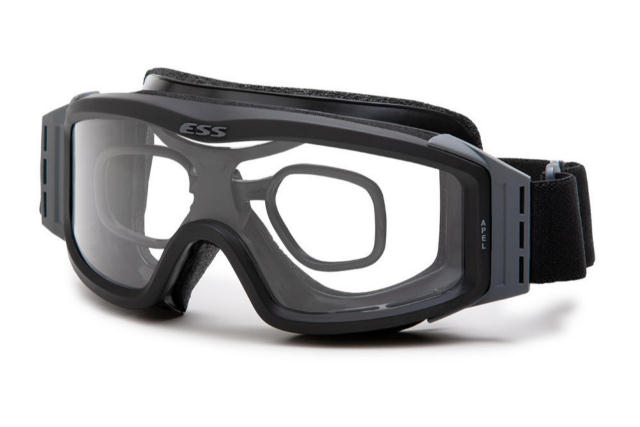 Click on images for larger view
ESS URx Prescription Insert
Our Price $33.75 | You Save 10% | Retail $37.50
No: 78-1801 | Mfg: 740-0433
The ESS U-Rx™ Prescription Lens Insert was developed to be the most comprehensive and adaptable Rx Solution ever made. This universal Rx carrier is the first to interchange across brands in a wide variety of ESS and Oakley ballistic eyeshields and goggles.
The nylon-frame ESS U-Rx™ is approved by the U.S. Army for the new APEL and MCEPS standards*. Features two sets of nosepieces and goggle adapters for both ESS and Oakley products.
After the lenses have been corrected by an optometrist, the ESS U-Rx™ Insert snaps into any of the following ESS and Oakley products:
U-Rx Prescription Insert by ESS Fits:
• ESS Crossbow Eyeshield
• ESS Crosshair Eyeshield
• ESS Suppressor Eyeshield
• ESS ICE Eyeshield
• ESS ICE NARO Eyeshield
• ESS Profile NVG Goggle
• ESS FlightPro Goggle
• ESS Profile TurboFan Goggle
• ESS FirePro-1971 Goggles
• ESS FirePro-1977 Goggles
• Oakley SI Ballistic Goggle
• Oakley Ballistic M-Frame 2.0 Eyeshield
• Oakley Ballistic M-Frame 3.0 Eyeshield
The durable ESS U-Rx™ accommodates a wide range of corrections to +/- 11.
ESS URx Prescription Insert Includes:
• A black Nylon-framed U-Rx Prescription Carrier
• A black ESS goggle adapter for Profile Series goggles
• A black ESS nosepiece for ESS Crossbow, Suppressor, Crosshair, ICE and ICE NARO eyeshields
• A black Oakley goggle adapter for the Oakley SI Ballistic Goggle
• A black Oakley nosepiece for the Oakley M-Frame 2.0 eyeshield
*APEL Note: The U-Rx is APEL-approved for use in the ESS Crossbow, ESS Profile NVG, and Oakley M-Frame 2.0.
Important safety note for Rx Insert users operating in proximity to fragmentation hazards: ESS strongly recommends the use of high-impact polycarbonate prescription lenses to optimize impact resistance in the sunglass. High-impact polycarbonate prescription lens material will maximize the impact resistance of the system well beyond that offered by CR-39 resin or other common materials used in prescription lens manufacturing.
---