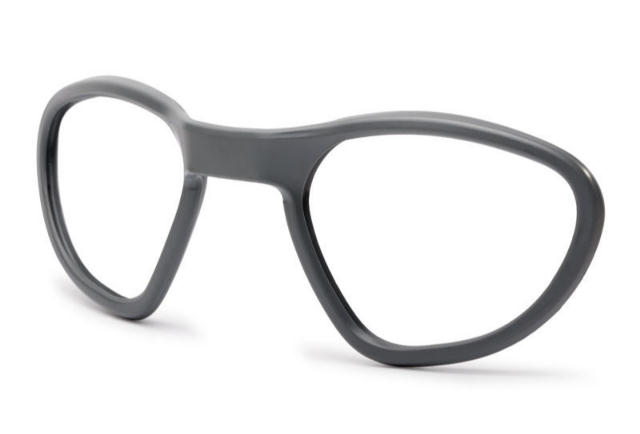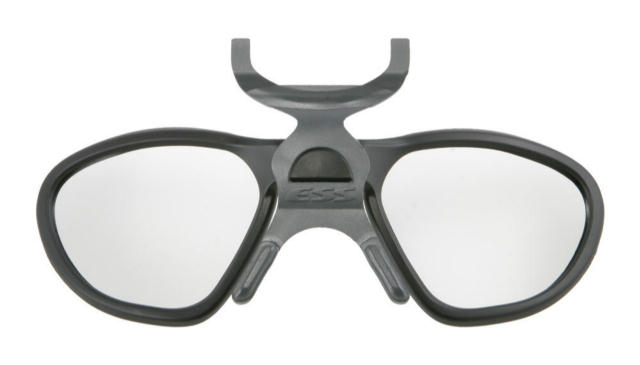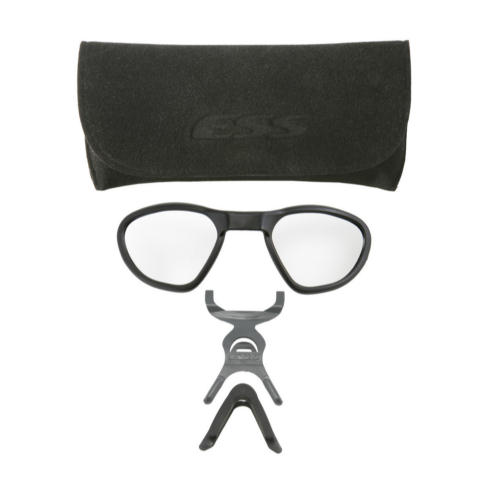 Click on images for larger view
ESS P-2B Prescription Inserts
Our Price $27.00 | You Save 10% | Retail $30.00
No: 78-1800 | Mfg: 740-0311
The ESS P-2B Rx Lens Insert features a durable nylon frame. The end result is a lightweight, low-profile prescription integration that is compatible with numerous ESS ballistic eyeshield and goggles.
After the lenses have been corrected by an optometrist, the ESS P-2B Rx Lens Insert snaps into any of the following ESS products:
ESS P-2B Rx Prescription Insert Fits:
• ESS Crossbow Eyeshield
• ESS Crosshair Eyeshield
• ESS Suppressor Eyeshield
• ESS ICE Eyeshield
• ESS ICE NARO Eyeshield
• ESS Profile Series Goggles
• ESS TurboFan Goggles
• ESS FirePro-1971 Goggles
• ESS FirePro-1977 Goggles
ESS P-2B Prescription Inserts Includes:
• ESS P-2B Rx Insert includes:
• A gray Nylon-framed P-2B Rx Carrier
• A gray goggle adapter for Profile Series goggles
• A black nosepiece for ESS Crossbow, Suppressor, Crosshair, ICE and ICE NARO eyeshields
• A nylon lens guide
The durable nylon-framed ESS P-2B; accommodates a wide range of corrections to +/- 11.
Note: ESS no longer offers an Rx-Filling service for the P-2B. Instead, please consider the ESS U-Rx or the Vice Rx. inserts.
---