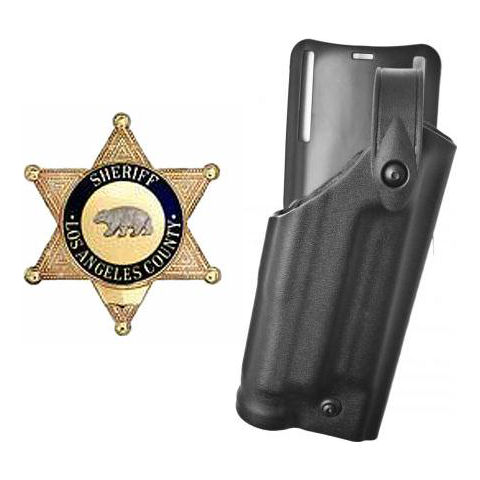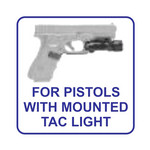 Click on images for larger view
Safariland 6285LASD Holster - S&W M&P 9mm w/DG-12 Switch & X300U
Our Price $113.90 | You Save 15% | Retail $134.00
No: 23-1036

Free Shipping on this item
Note: This holster will not fit the S&W M&P Firearm without the below components.
The Safariland 6285LASD Mid-Ride Holster is designed specifically to specifications for the Los Angeles County Sheriff's Department's S&W M&P 9mm Duty Firearm with SureFire X300U Tactical Light and SureFire DG-12 Grip Switch.
This is the same holster issued to deputies in the LASD Academy and M&P Conversion class.
Safariland 6285LASD Low-Ride Level II Holster Features:
• Holster issued to LASD Deputies for the S&W M&P 9mm firearm
• Low-Ride, level II retention holster
• Lined in black suede
• Fits S&W M&P 9mm w/SureFire X300U, SureFire Grip Switch DG-12
• Available in STX Tactical, STX Basketweave, STX OD Green & STX Foliage
• Holster will work with or without Crimson Trace Laser Grips
• Safariland part number: 6285LASD-21901-XXX (XXX=finish code)
---