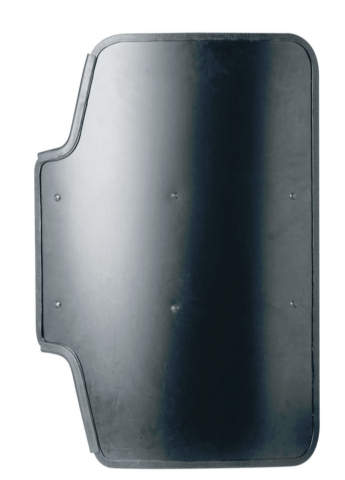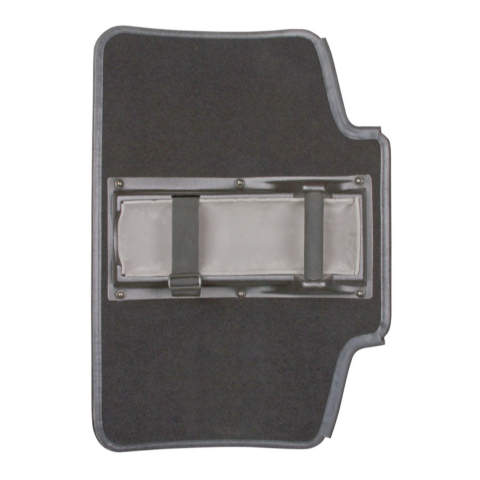 Click on images for larger view
ProTech Patroller FR Ballistic Shield - Model 2231NV - 22 x 31-inches
Our Price $1292.00 | You Save 23% | Retail $1680.00
No: 89-2020 | Mfg: 10022687

Free Shipping on this item
SPECIAL NOTE: This PROTECH product is restricted to Military, and Law Enforcement Personnel ONLY.
LE/Military Restricted Item Form:
• Click here for General Law Enforcement/Military only item restrictions

The ProTech Tactical Patroller FR shield is a lightweight, high-speed option to protect against handgun threats. NIJ 0108.01 Type IIIA tested, the Patroller FR also protects against a variety of handgun special threats.

Composed of polyethylene, the Patroller FR features an 18 degree curvature to protect against angled shots and utilizes a unique ambidextrous arm channel.
ProTech Patroller FR Ballistic Shield Specs:
• NIJ 0108.01 Type IIIA
• 9mm, 124 gr. FMJ
• .44-magnum, 240 gr. LSWC
• Size (approx.): 22" x 31"
• Weight (approx.): 9.6 lbs.
• 18 degree curvature
• Ambidextrous arm channel
• Forearm pad
ProTech Patroller FR Ballistic Shield Special Threats:
• .44 Magnum, 240 gr. SJHP
• Tokarev 7.62 x 25mm, 85 gr. FMJ
• FN 5.7 x 28mm, 40 gr. SS197 (Blue Tip)
• FN 5.7 x 28mm, 28 gr. SS195LF
• Winchester 9mm, 127 gr. SXT
• Speer .357 SIG, 125 gr. TMJ
• .22 Cal, 17 gr. FSP - V50
---