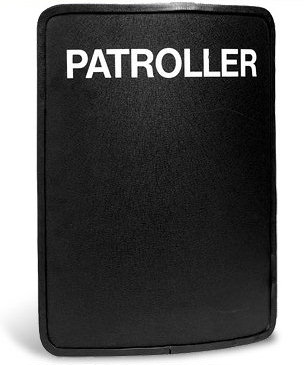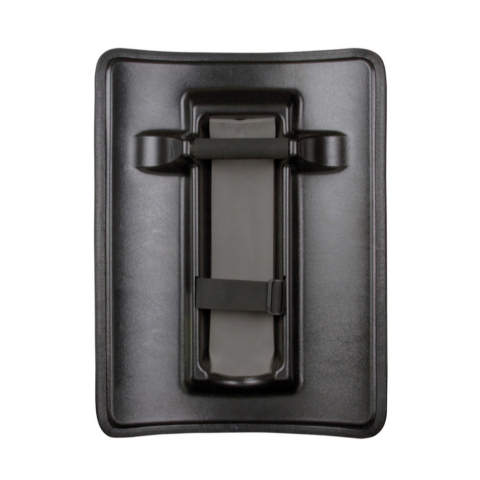 Click on images for larger view
ProTech Patroller Ballistic Shield - Model 2418, 18 x 24-inches
Our Price $969.00 | You Save 21% | Retail $1230.00
No: 89-2000 | Mfg: 1002697

Free Shipping on this item
SPECIAL NOTE: This PROTECH product is restricted to Military, and Law Enforcement Personnel ONLY.
LE/Military Restricted Item Form:
• Click here for General Law Enforcement/Military only item restrictions

At 18" x 24" and 8.5 lbs., the Patroller is ProTech's smallest level IIIA ballistic shield that utilizes a vacuum-formed outer skin design for increased durability.

The vacuum-formed handle on the inside also eliminates holes from mounting hardware. It is manufactured with advanced composite high-performance polyethylene fiber. The 18 degree curved rectangular compact design allows for high-speed maneuvers in tight situations.
ProTech Patroller HS Ballistic Shield Features:
• Made with composite, high-performance polyethylene fiber
• Curvature designed for added protection against angled shots
• Ambidextrous arm channel with adjustable forearm strap
• High-density foam arm pad for added comfort/impact resistance
• Compact design for high-speed maneuvers in tight situations
• NIJ 0108.01 Level IIIA protection
• 9mm, 124 gr. FMJ
• .44-magnum, 240 gr. LSWC
• Ambidextrous arm channel
• Forearm Pad
• 18" x 24" (45.72cm x 60.96cm) coverage
• Weighs 8.5 lbs. (3.86kg)
• 18 degree curvature
ProTech Patroller Ballistic Shield Special Threats:
• .44 Magnum, 240 gr. SJHP
• Tokarev 7.62 x 25mm, 85 gr. FMJ
• FN 5.7 x 28mm, 40 gr. SS197 (Blue Tip)
• FN 5.7 x 28mm, 28 gr. SS195LF
• Winchester 9mm, 127 gr. SXT
• Speer .357 SIG, 125 gr. TMJ
• .22 Cal, 17 gr. FSP - V50
---