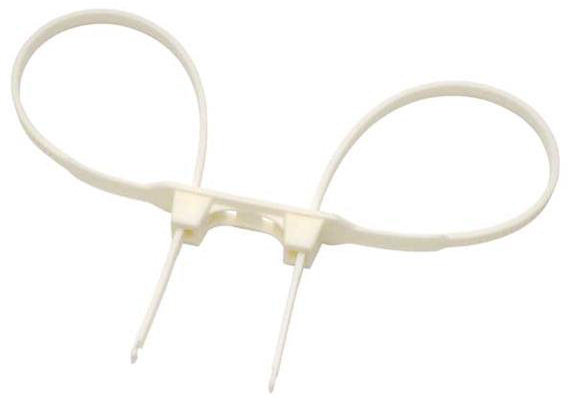 Click on image for larger view
MAX-CUFF Single-Use Restraints
Our Price $10.25 to $203.30 | You Save 14% to 20% | Retail $11.97 to $254.10
No: 19-1210

Selections over $99 qualify for FREE Shipping.
The MAX-CUFF Disposable Restraint is effective as an all purpose restraint for hands, legs, arms, leg to hands as a hobble, and can easily be concealed. It is a tough nylon product, light in weight and can be applied quickly.
It is made of a high tensile strength nylon that is superior to standard plastics. MAX-CUFF has been tested and proven to be a superior restraint.
Dual loop design for fast application around wrists. The cuff comes flat and can be "staged" for tactical use. Nylon construction offers stability as well as flexibility. The smooth inside surface, combined with rounded edges minimizes the chance of abrasion or skin damage.
MAX-CUFF Disposable Restraint Features:
• Handcuff - two loop
• Effective all purpose restraining for hands, feet, legs, arms
• Can be used as a Hobble
• Made of high tensile strength Nylon
• Meets military, police and prison standards
• Two Loops on one strap
• Can be preset to facilitate speedy application
• Double locking feature
• ID tab for recording date, time, or who is making arrest
• Concealable mode
• Multiple subject capacity
• Can be used as a hobble.
• Non-metal / undetectable
• Reduces contact with bleeding subjects
• Safety tip for double locking
• Double tooth in lock for extra strength
• Prevents over tightening
• Subject unable to tighten cuffs on themselves
• Disposable when dealing with bleeding subjects
• Meets OSHA standards in dealing with blood borne pathogens
• 1/2 inch wide
• Available in Black and White
• Available in 5, 10 and 100 unit bulk packs
---
Cutters for Disposable Restraints