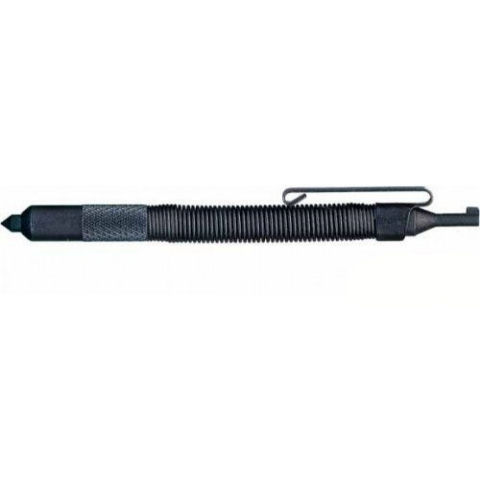 Click on image for larger view
Zak Tool Combo Window Punch & Handcuff Key - Pocket
Our Price $11.60 | You Save 20% | Retail $14.50
No: 19-2100 | Mfg: ZT57
Do you have a window punch? Are you prepared to come upon an accident scene with people trapped inside? This innovative window punch/handcuff key is an essential tool that will help keep you prepared for extreme emergencies.
The Zak Tool ZT57 Combo Pocket Window Punch & Handcuff Key is versatile tool that is both a handcuff key and window punch. It facilitates breakage of safety glass allowing you to immediately extricate victims of automobile accidents.
Simply press and hold the pointed end against any auto safety glass. Pull back the triggering device and release. Safety glass is immediately smashed out.
Zak Tool Combo Window Punch & Handcuff Key Features:
• Handcuff key and window punch
• Spring loaded
• Simple and reliable
• Includes pocket clip
• 5"
---