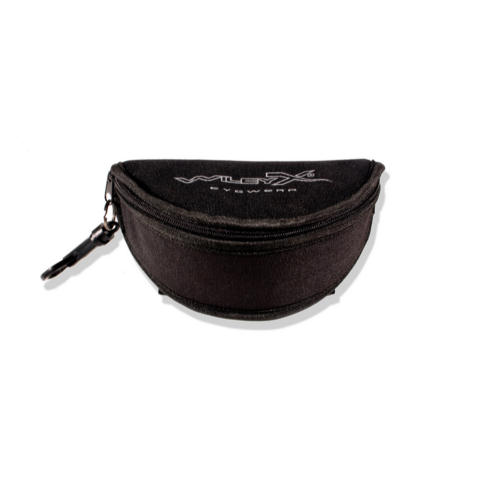 Click on image for larger view
Wiley X Zippered Case, Double Sleeve

Small
Our Price $12.60
Retail $14.00 | You Save 10%
No: 34-3990 | Mfg: TS-235N
Large
Our Price $20.70
Retail $23.00 | You Save 10%
No: 34-3991 | Mfg: TS-235
Zippered Sunglass Case , Double Sleeve by Wiley X Features:
• Hard protective case
• Cordura nylon outer shell
• 3 padded interior dividers
• Zipper closure
• Spring clip clasp
• Adjustable Velcro belt slots
Two sizes are available. The small size (shown) are for most styles. The large size is for wrap-around styles and contains slotted foam for spare lenses. The large size does not have belt slots.
---