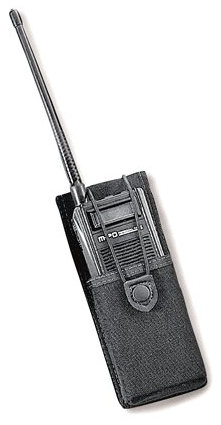 Click on image for larger view
Uncle Mike's Kodra Nylon Fitted Handheld Radio Case with Insert

Size 1
Our Price $28.86
Retail $33.95 | You Save 15%
No: 40-3615 | Mfg: 88801
Size 2
Our Price $28.86
Retail $33.95 | You Save 15%
No: 40-3616 | Mfg: 88802
Fitted Handheld Radio Cases with Insert
Kodra nylon outer cover with rigid polymer insert for protection. Ideal for bicycle, motorcycle, tactical and specialized unit applications where severe abrasion is possible. Fitted with a swivel belt loop, the case can be detached quickly from the belt loop simply by rotating radio.
Radio Size Fit Chart:
• Size 1: 1 3/4" D x 2 7/8" W x 4 3/4" H
• Size 2: 1 3/4" D x 2 7/8" W x 3 3/4" H
---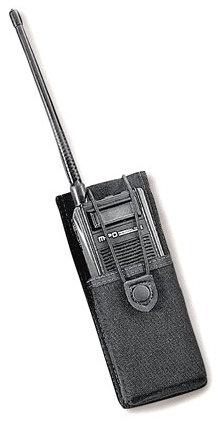 Click on image for larger view
Uncle Mike's Kodra Nylon Laminated Handheld Radio Case
Our Price $30.56 | You Save 15% | Retail $35.95
No: 40-3621
Laminated Radio Cases that are padded to protect against the day-to-day abuse of striking the handheld radio against steering wheels, desktops and door frames. This pouch does not have the plastic insert that the Fitted Radio Cases has.
Two configurations ' Swivel Belt Loop and Fixed Belt Loop.
Radio Size Fit Chart:
• Size 2: 1 3/4" D x 2 7/8" W x 3 3/4" H
• Size 4: 1 3/8" D x 2 3/4" W x 3 3/8" H
---