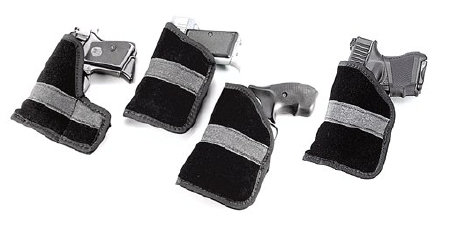 Click on image for larger view
Uncle Mike's Inside-the-Pocket Holster
Our Price $11.01 | You Save 15% | Retail $12.95
No: 40-1550
Inside-the-Pocket holsters keep clothes clean, firearms functional.
Laminated construction lessens print-through recognition, cushions the wearer's leg from sharp contours of the firearm, and provides a barrier against perspiration.
Open-top holster provides grip-up positioning and prevents the movement of levers, buttons or catches that are common to loose pocket carry.
Non-slip material band surrounds holster body to retain holster in pocket when firearm is drawn.
---