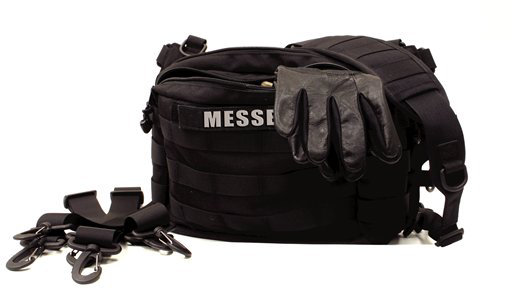 Click on image for larger view
Uncle Mike's A.S.R. (Active Shooter Response) Bag - Black - Closeout

Uncle Mike's A.S.R. (Active Shooter Response) Bag - Black {Closeout}

Stock: 1

Closeout $56.57
Retail $103.95
No: 40-1010-000 | Mfg: 7702224
The A.S.R. (Active Shooter Response) Bag by Uncle Mike's is an essential piece of equipment if you tasked to be assigned to an Active Shooter team. Carry all the necessary equipment in the A.S.R. Bag and be ready at a moments notice.
The A.S.R. Bag's large body side pocket allows for gunshot trauma items such as Quick Clot ACS+ ™ , gauze bandages, ratcheting tourniquet, EMS shears. The medium outer pocket allows for CR123 battery storage in zippered pouch, energy bars, flashlight and pistol magazine storage, maps/schematics if available. The A.S.R. Bag includes two 3 position elastic strips, one 2 position strip and multiple hook & loop strips for customization.
Note: Items in above image NOT included with A.S.R. Bag.
A.S.R. (Active Shooter Response) Bag by Uncle Mike's Features:
• MOLLE compatible webbing for customizing to Officer needs
• D-Rings for right/left hand cant, cross harness configurations
• Includes one padded shoulder strap and three web straps
• Shoulder Strap D-Rings allow for clipping of shoulder mic
• Adjustable waist strap helps keep bag in place during motion
• Large body side pocket allows for gunshot trauma items.
• Medium outer pocket for small item storage in zippered pouch
• Bag includes elastic strips, multiple hook & loop strips
• Hook & Loop strip allows for identification/name strip
---