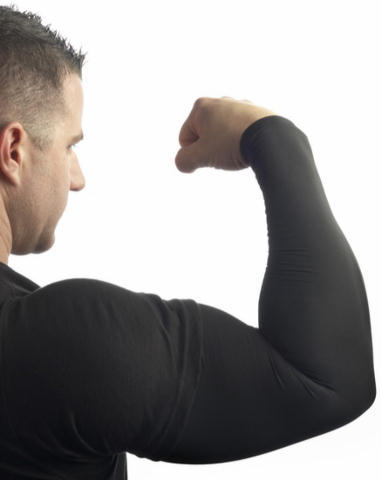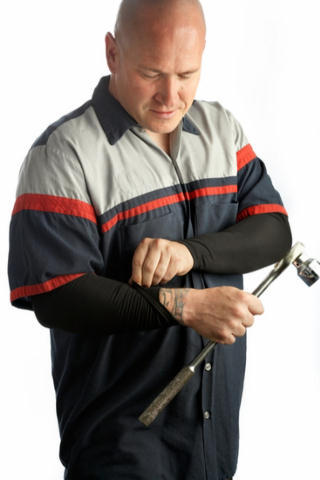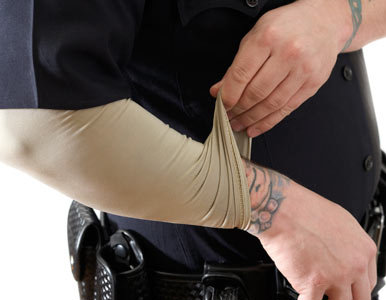 Click on images for larger view
TatJacket Full Arm Covers - Closeout

Tan - Small:
4.5-inch diameter Top cuff / 17-inches long

SOLD OUT

Closeout $11.50
Retail $19.95
No: 82-2006-000 | Mfg: 1422-FTS
Tan - Medium:
5.5-inch diameter Top cuff / 17-inches long

SOLD OUT

Closeout $11.50
Retail $19.95
No: 82-2000-000 | Mfg: 1468-FTM
Tan - Large:
6.5-inch diameter Top cuff / 17-inches long

SOLD OUT

Closeout $11.50
Retail $19.95
No: 82-2001-000 | Mfg: 1461-FTL
Brown - Small:
4.5-inch diameter Top cuff / 17-inches long

SOLD OUT

Closeout $11.50
Retail $19.95
No: 82-2007-000 | Mfg: 429-FBRS
Brown - Medium:
5.5-inch diameter Top cuff / 17-inches long

SOLD OUT

Closeout $11.50
Retail $19.95
No: 82-2002-000 | Mfg: 374-FBRM
Brown - Large:
6.5-inch diameter Top cuff / 17-inches long

Stock: 5

Closeout $11.50
Retail $19.95
No: 82-2003-000 | Mfg: 400-FBRL
Black - Small:
4.5-inch diameter Top cuff / 17-inches long

Stock: 3

Closeout $11.50
Retail $19.95
No: 82-2008-000 | Mfg: 360-FBS
Black - Medium:
5.5-inch diameter Top cuff / 17-inches long

SOLD OUT

Closeout $11.50
Retail $19.95
No: 82-2004-000 | Mfg: 374-FBM
Black - Large:
6.5-inch diameter Top cuff / 17-inches long

Stock: 5

Closeout $11.50
Retail $19.95
No: 82-2005-000 | Mfg: 398-FBL
White - Small:
4.5-inch diameter Top cuff / 17-inches long

SOLD OUT

Closeout $11.50
Retail $19.95
No: 82-2015-000 | Mfg: 219FWS
White - Medium:
5.5-inch diameter Top cuff / 17-inches long

SOLD OUT

Closeout $11.50
Retail $19.95
No: 82-2016-000 | Mfg: 222-FWM
White - Large:
6.5-inch diameter Top cuff / 17-inches long

Stock: 5

Closeout $11.50
Retail $19.95
No: 82-2017-000 | Mfg: 266-FWL
Every aspect of the TatJacket was designed with comfort in mind. We thought everything through - from the selection of the fabric blend to the stitch pattern on the seam to the special non-slip grip upper cuff. We know you will be wearing this for hours, in hot and sometimes uncomfortable environments.
TatJacket comes in a neutral flesh tone similar to that of an adhesive bandage.
TatJacket is much cooler and more comfortable than wearing a long sleeve shirt to cover your ink. You can also pull TatJacket off during a break. You can't do that with a long sleeve shirt.
Designed to be fully functional yet very cool and flexible, TATJACKET gives you the ability to wear the most comfortable work clothing for the season without violating any company rules.
Even without rules prohibiting visible tattoos, TataJacket™ allows you to protect your tattoo's vibrant color and sharp lines from the rays of the sun to help slow fading and discoloration often associated with exposure to the sun.
Perfect for employment or special occasions where visible tattoos are unacceptable.
TatJacket Tattoo Full Cover Features:
• Easy, temporary concealment of your visible tattoos
• Smooth and concealed seams for a clean look
• Fabric blend has a matte finish, not shiny
• Cool, lightweight, flexible and breathable
• Non-slip gripper upper cuff so the sleeve stays put
• UPF 50 sun protection for your arms
• Protects your tattooing from discoloration due to sunlight
• 2 Sleeves per oackage
• Protects your skin from harmful UV radiation
• Available in Tan, Brown, Black and White
TatJacket Full Cover Size Selection:
• Applies to men and women alike
• These are very general conditions
• Small: Petite customers with very slender arms. Length 17", Top Cuff Diameter 4.5", Wrist Cuff Diameter 3"
• Medium: Height Range 4' 10" to 5' 9" Weight Range 100-180 lbs. Length 17", Top Cuff Diameter 5.5", Wrist Cuff Diameter 3.5"
• Large: Height Range 5' 10" to 6' 5" Weight Range 181-280 lbs. Length 17", Top Cuff Diameter 6.5", Wrist Cuff Diameter 3.5"
---