TATJACKET TEMPORARY TATTOO COVER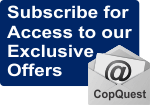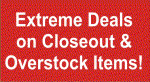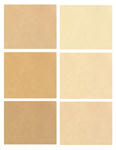 TatJacket Eclipse Tattoo Cover - Closeout

6 color combo pack - Ivory, Light, Pale, Fair, Olive, Tan

Stock: 3

Closeout $8.05
Retail $9.95
No: 82-2070-000 | Mfg: TE600 Combo Pack
6 piece - Ivory

Stock: 3

Closeout $8.05
Retail $9.95
No: 82-2071-000 | Mfg: TE610 Ivory
6 piece - Light

SOLD OUT

Closeout $8.05
Retail $9.95
No: 82-2072-000 | Mfg: TE620 Light
6 piece - Pale

SOLD OUT

Closeout $8.05
Retail $9.95
No: 82-2073-000 | Mfg: TE630 Pale
6 piece - Fair

SOLD OUT

Closeout $8.05
Retail $9.95
No: 82-2074-000 | Mfg: TE640 Fair
6 piece - Olive

Stock: 3

Closeout $8.05
Retail $9.95
No: 82-2075-000 | Mfg: TE650 Olive
6 piece - Tan

SOLD OUT

Closeout $8.05
Retail $9.95
No: 82-2076-000 | Mfg: TE660 Tan
TatJacket Eclipse Tattoo Covers are the quick and easy way camouflage tattoos on the hands, neck, wrists, ankles, feet, or anywhere you want to temporarily hide an exposed tattoo, blemish, birthmark or other skin discoloration. They are like a flesh colored tattoo for your tattoo.
These are a great alternative to tattoo removal, makeup concealer or Tatjacket's tattoo cover sleeves. Best for small tattoos, these covers go on quickly and last for 2 to 3 days. They are flexible and clean looking. They are waterproof, won't smudge or rub off and there is no drying time involved.
These are applied similar to a conventional temporary tattoo. But, you get six (6), 4X6 solid color sheets. The sheets can be cut down to conform to the size and shape of your tattoos. Applies in seconds with tap water and lasts for days.
TatJacket Eclipse Tattoo Cover Features & Benefits:
• Covers tattoos on the fingers, feet, hands, neck & many other hard to cover areas
• Quick application with no drying time
• Waterproof, smudge and smear proof
• Lasts for 3 or more days
• Conforms to the exact shape of your tattoo
• Removes easily when you are ready
• Made in the USA with quality, FDA approved ingredients
Available in 6 different color packs. Or, get the Combination Pack so you can try all 6 colors and find what works best for your skin tone.
---