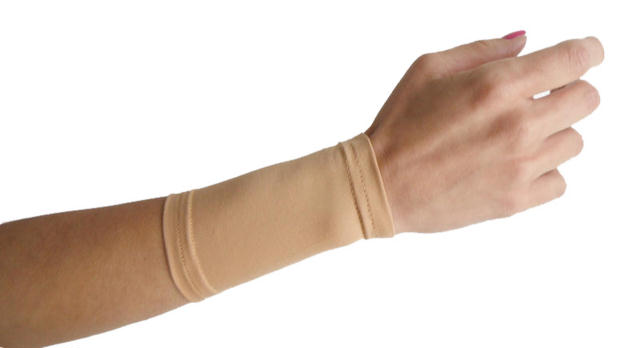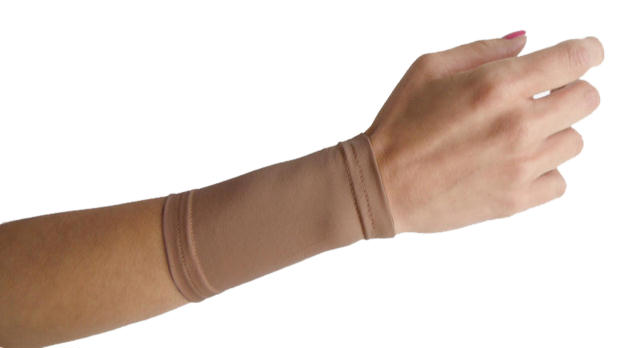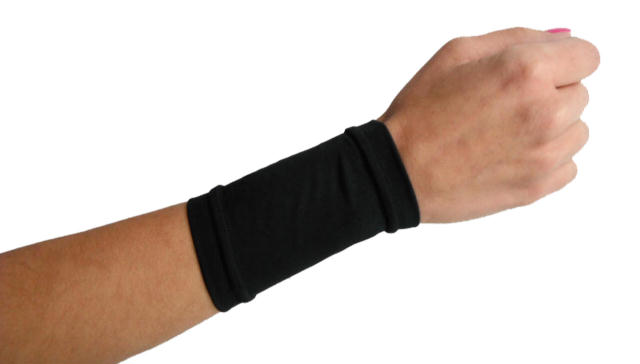 Click on images for larger view
TatJacket Bands - Sleeves for the Wrist - Closeout

Tan - 4-inch sleeves for the wrist

Stock: 4

Closeout $8.05
Retail $13.95
No: 82-2045-000 | Mfg: 1401-TB-T
Brown - 4-inch sleeves for the wrist

SOLD OUT

Closeout $8.05
Retail $13.95
No: 82-2046-000 | Mfg: 410-TB-BR
Black - 4-inch sleeves for the wrist

Stock: 1

Closeout $8.05
Retail $13.95
No: 82-2047-000 | Mfg: 305-TB-B
White - 4-inch sleeves for the wrist

SOLD OUT

Closeout $8.05
Retail $13.95
No: 82-2048-000 | Mfg: 410-TB-BR
The TatJakcet Bands are very small sleeves that are perfect for covering tattoos on the wrist or the instep on your foot. They are 4" in length and made of a very flexible blend of Spandex and Nylon.
Stop using oversize Band-Aids to cover your tats. TatJacket sleeves are much cooler and more comfortable than wearing a long sleeve shirt to cover your ink. You can also pull TatJacket sleeves off during a break. You can't do that with a long sleeve shirt. TatJacket sleeves are also helpful in protecting your ink from fading or discoloration caused by exposure to the sun. Even those without tattoos can use TatJacket to protect their skin from harmful UV sunlight when working outdoors.
TatJacket sleeves are machine washable and requires no other attention. We know you will love them, so try TatJacket today. "Because you love your ink, but your boss doesn't."
TatJacket Bands Features:
• 2 sleeves per package!
• Smooth and concealed seams and no screened Logo for a clean look
• Fabric blend has a matte finish, not shiny
• 50 sun protection for your arms
• Protects your ink from fading and discoloration
• Protects your skin from harmful UV radiation
• Available colors: Tan, Brown, Black and White
---