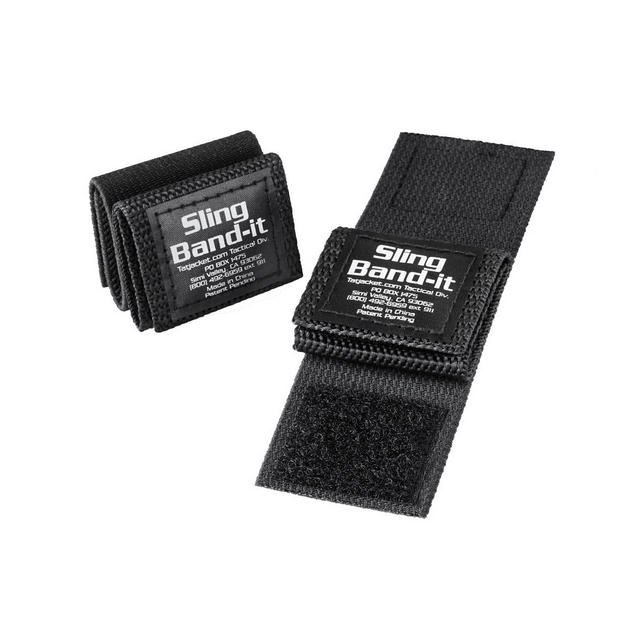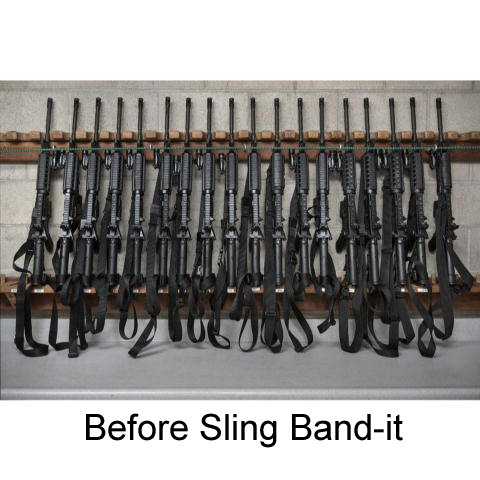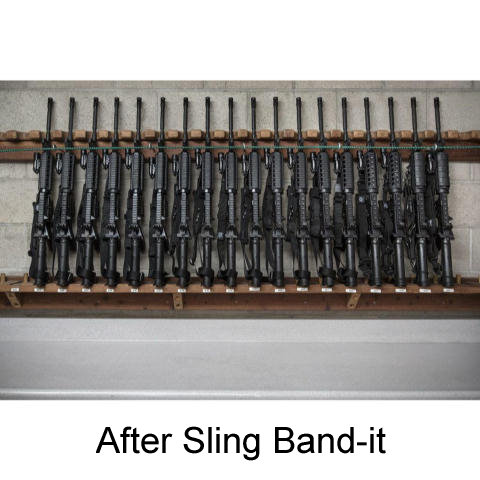 Click on images for larger view
Tat Jacket Sling Band-it - Tactical Gun Sling Control Solution - Closeout

Tat Jacket Sling Band-it - Tactical Gun Sling Control Solution {Closeout}

Stock: 7

Closeout $5.75
Retail $9.95
No: 82-3000-000 | Mfg: SBI-1-BLK
A rifle sling is essential for carrying a shoulder fired weapon or supporting the weapon when firing. At all other times, it is a liability that becomes a twisted mess and seems to snag and hang up on everything.
The Tat Jacket Tactical Sling Band-it keeps your rifle's sling controlled and neatly organized until you are ready to use it. Sling Band-it will not interfere with the functioning of the weapon. The sling can remain neatly controlled and out of the way when not in use and the weapon can be fired normally in this condition.
Whether in a rifle bag, storage box, in a vehicle lock or wall rack, keep your sling organized and out of the way until you need it.
Tat Jacket Tactical Sling Band-it Features:
• No more untangling and straightening the sling before use
• Keeps your sling neatly organized
• Works on single, two point, and three point slings
• Will not interfere with the deployment of the sling
• No need to deploy the sling to fire the weapon
• Sling deploys in an instant when you need it
• Prevents the sling from snagging on vehicle lock or car interior
• Improves the appearance & organization of a gun safe or armory rack
• Small in size
• Simple to use
• Exceptionally effective
• Available color: Black
Tat Jacket Tactical Sling Band-it Package Contains: 2 sling retainers made of high quality ballistic nylon and elastic with Velcro closures. Will provide years of use on slings of any lenght and widths from 3/4" up to 2".
---