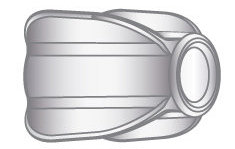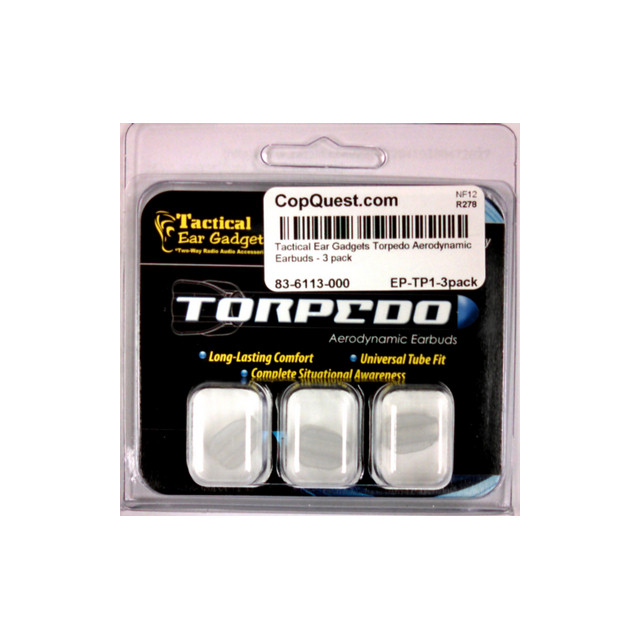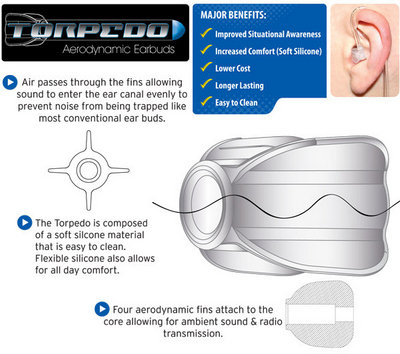 Click on images for larger view
Tactical Ear Gadgets Torpedo Aerodynamic Earbuds - 3 pack - Closeout

Tactical Ear Gadgets Torpedo Aerodynamic Earbuds - 3 pack {Closeout}

Stock: 10

Closeout $8.28
Retail $11.99
No: 83-6113-000 | Mfg: EP-TP1-3pack
These innovative torpedo-style earbuds by Tactical Ear Gadgets adds a whole new dimension to situational awareness and comfort. The exclusive design allows air to flow through as well as ambient sounds.
Long-Lasting Comfort The Torpedo Aerodynamic Earbud affords the user long lasting comfort and sound clarity like never before.
One Size Fits All Ears The four fins on the Torpedo Aerodynamic Earbud self-adjust according to the users ear without the need of sizing. The soft silicon fins contact or expand when necessary.
Universal Tube Fit With the universal fit of the Torpedo Aerodynamic Earbud, it's easy to attach to most sound devices with an acoustic tube.
Easy to Maintain The Torpedo Aerodynamic Earbud is compssed of soft silicon material that is eay to clean with water or an alcohol swab.
Torpedo Aerodynamic Earbud Major Benefits:
• Improved Situational Awareness
• Increased Comfort (Soft Silicon)
• Lower Cost
• Longer Lasting
• Easy to Clean
• Pack of 3 Torpedo's
---