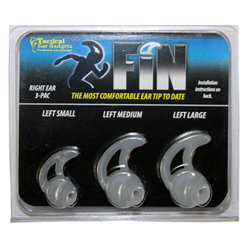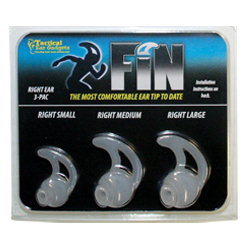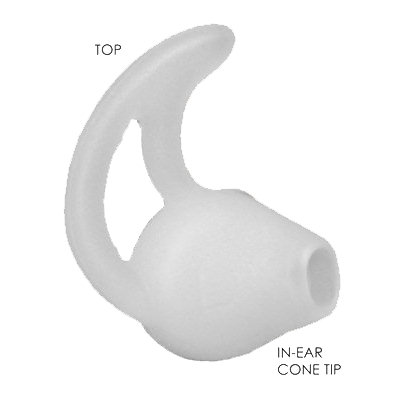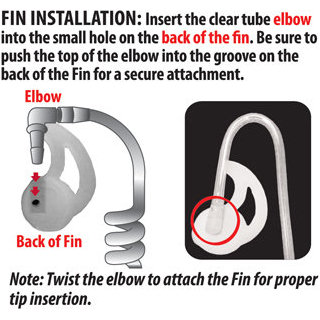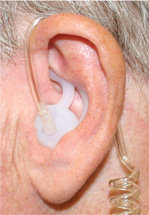 Click on images for larger view
Tactical Ear Gadgets Fin Ear-Mold - 3 Pack
Our Price $11.85 | You Save 15% | Retail $13.99
No: 83-6155
This is a revolutionary approach in ear tip design, as the Fin Ear Mold does not insert into the ear canal, but rather rests over the ear opening. The Fin Ear Mold secures the ear tip in place. This new design gives the user the feeling of comfort never before offered. The semi translucent fitted tip is comprised of Shore 25 Silicone making it one of the softest ear tips available.
At a recent conference Tactical Ear Gadgets had officers from various task forces try on the Fin. The response was unanimous. "This is the best ear tip I have ever tried on". They couldn't believe the comfort & fit, along with clear audio reception.
The Fin Ear Mold is available in a 3 pack of sizes small, medium & large, for either the left or right ears. They are incredibly comfortable and easy to fit.
Tactical Ear Gadgets Fin Ear-Molds 3 PAC Features:
• Secure Fit
• All day comfort
• Less ear fatigue
• Contains 1 each of Small, Medium and Large
• No rubber ports in ear canal
• Hear ambient sound
• Crystal clear radio communication
• Easy to maintain and offers longevity
---