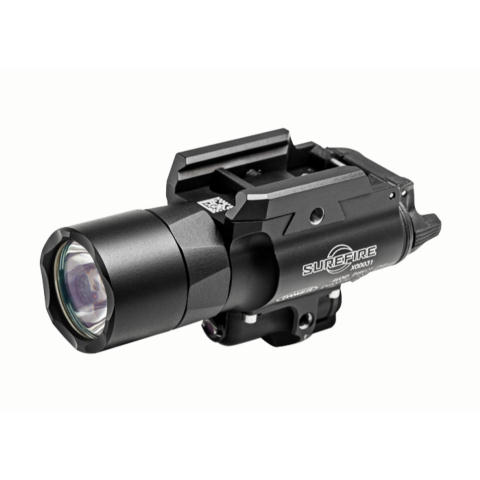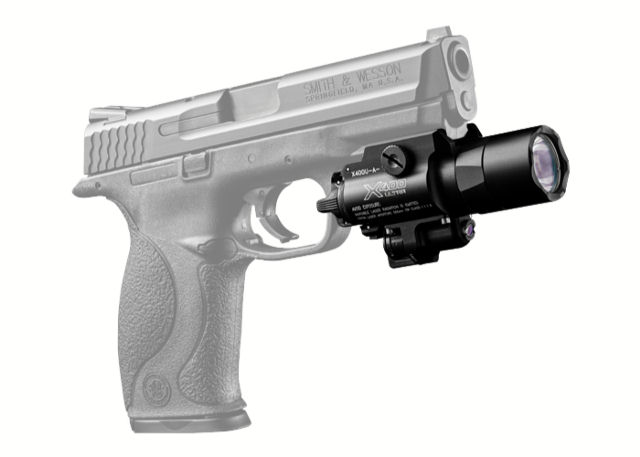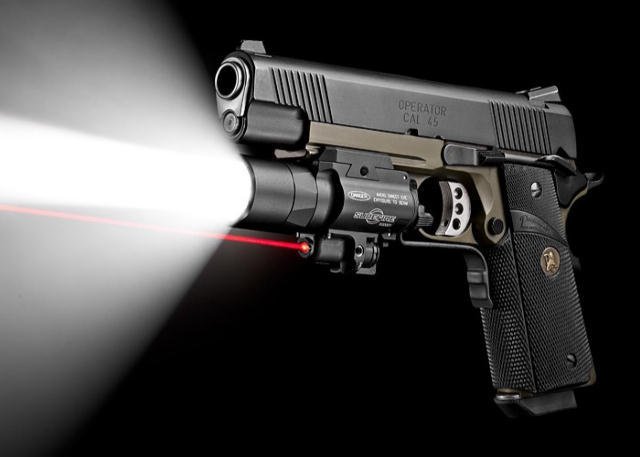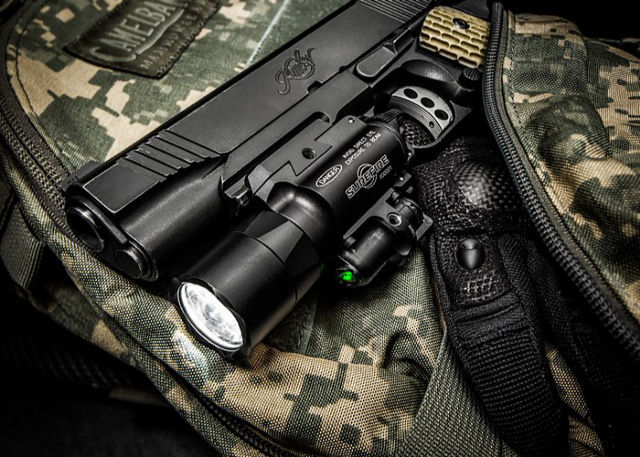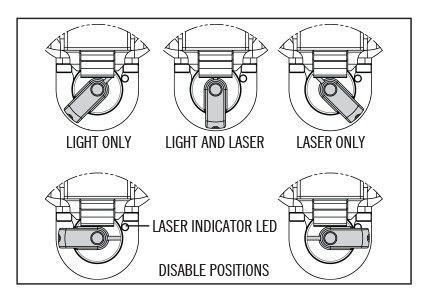 Click on images for larger view
SureFire X400U LED / Laser WeaponLight - 500 Lumens

Red Laser

Our Price $561.00
Retail $599.00 | You Save 6%
No: 18-5208 | Mfg: X400U-A-RD
Green Laser

Our Price $741.00
Retail $799.00 | You Save 7%
No: 18-5209 | Mfg: X400U-A-GN
The SureFire X400 Ultra WeaponLight integrates powerful white-light illumination and bright red or green laser aiming in one compact rail-mountable package. An effective combination for close- to medium-range engagements.
The high-performance LED generates 500 lumens of brilliant white light that is focused by a lens to produce a tight beam with extended reach and significant surround light for peripheral vision.
The SureFire X400 Ultra produces tactical-level light'enough to overwhelm an aggressor's dark-adapted vision'for 1.5 hours per set of batteries.
The X400 Ultra's 5-milliwatt laser sight, located below the primary light emits a high-visibility red (635 nM) or green (505 nM) beam. The laser's aiming adjustment mechanism uses Nylok screws that won't back out from the effects of recoil, which means it rarely needs to be re-zeroed.
It can be attached to a pistol or a long gun since its Rail-Lock system permits rapid attachment/detachment from either Universal or Picatinny rails. Its integral ambidextrous push/toggle switch provides one-finger operation for either momentary or constant-on operation. Optional DG grip switches are available for use with a pistol, and an XT07 tape switch permits the X400 Ultra to be activated when attached to a long gun without altering your grip on your weapon.
Fits handguns and long guns with Picatinny or Universal rails. Adapter mounts available for several non-railed handguns'click here to view them.
SureFire X400 Ultra LED/Laser Weapon Light Features:
• Virtually indestructible 500-lumen LED regulated to maximize output and runtime
• High-visibility 5 mW red or green laser sight
• TIR lens for close- to medium-range applications
• Quick-detach rail clamp with adapters for Picatinny and Universal rails
• Accepts optional pistol grip and long gun forend switches
• Construction'High-strength aerospace aluminum with Mil-Spec anodizing
• Impact-resistant polymer coated tempered window
• Weatherproof'O-ring and gasket sealed
• Includes SF123A batteries with 10-year shelf life
SureFire X400 Ultra LED / Laser Weapon Light Specs:
• Max Output: White Light 500.0 lumens
• Max Output: Laser 5.0 mW (Red or Green)
• Tactical Runtime*: 1.5 hours
• Length: 3.6 inches
• Bezel Diameter: 1.125 inches
• Weight w/Batteries: 4.9 ounces
• Batteries: Two (2) 123A (included)
---
Available Accessories
Safariland 6280 Level II Mid-Ride Duty Holster - Tac Light
Learn more...

Safariland 6004 Tactical Holster - Double Leg Strap
Learn more...

SureFire DG Grip Switch Assembly for X-Series
Learn more...

SureFire 123A - 3-Volt Lithium Batteries - Card of 2
Learn more...

Tenergy Lithium CR123A (3V) Propel Battery, PTC Protected
Learn more...

Energizer 123 (EL123), 3V Lithium Battery - Bulk
Learn more...