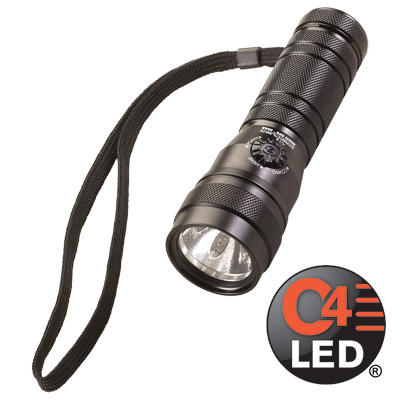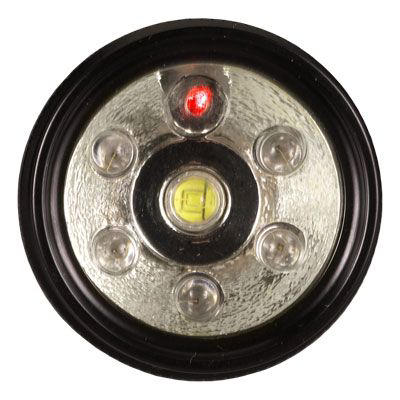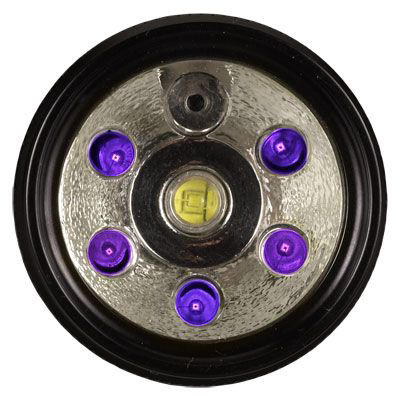 Click on images for larger view
Streamlight Multi Ops LED / Laser Flashlight
Our Price $48.31 | You Save 36% | Retail $75.48
No: 10-7002 | Mfg: 51072
The premier multi-task capable light, the Streamlight Multi OPS LED Flashlight incorporates Streamlight's C4 premium LED technology, UV fluid detection capability and a Class IIIa laser pointer.
This light has an added 4th feature that provides the C4 brightness, 2 to 3 times the output of previous LEDs, in combination with the laser pointer. Pick any function with the advance mode-select switch and power the light up with the tailcap switch; no more cycling through different modes to get the desired function.
The tailcap switch allows for the light to be operated in a standard manner or using "tactical" grip. 390 nm wavelength UV LEDs provide the widest coverage over the range of commercially used fluid leak detection dyes - this light uses (5) of the UV LEDs giving the user maximum visual effectiveness. Made from CNC machined aircraft grade aluminum, the Multi OPS case is plated MIL SPEC Type II anodize for maximum wear, abrasion and corrosion resistance.
The Multi OPS also takes advantage of a proprietary shock-proof LED design. This light is O ring sealed for maximum protection under any circumstances. This light comes with batteries, high-strength lanyard and heavy duty nylon holster.
Streamlight Multi Ops LED Flashlight Features:
• Shock-proof C4 LED design
• Class IIIa Laser Pointer - Up to 100 yards range
• Five 390 nM UV LEDs ideal for leak-detection
• 50 lumens
• Runs up to 4.5 hours
• Powered by 3 "AAA" alkaline batteries
• Corrosion-resistant anodized aircraft aluminum construction
• O-ring sealed; water-resistant
• Holster accessory
---
Replacement Batteries