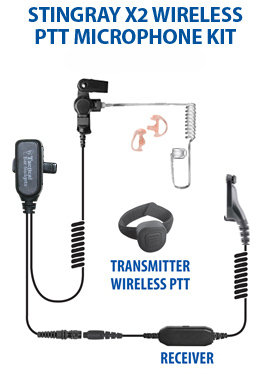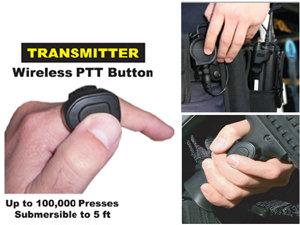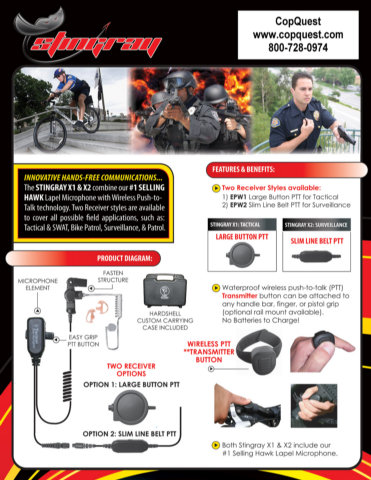 Click on images for larger view
Stingray X2 Lapel Mic w/Slim Line Belt PTT, Wireless Finger PTT Kit
Our Price $185.40 to $186.75 | You Save 10% | Free Shipping | Retail $205.44 to $206.94
No: 83-5860

These items all qualify for FREE Shipping.
The Stingray X2 combines Tactical Ear Gadgets best selling HAWK Lapel Microphone with their advanced SCORPION Wireless PTT. The result: Superior communication capability & easy to apply hands-free technology.
This compact kit is adaptable to many situations besides patrol: Such as, tactical, surveillance, canine, and bike patrol. This kit is practically maintenance free with no batteries to charge.
Stingray X2 Wireless Microphone and PTT Kit Features:
• Hawk Lapel Microphone is sensitive to a whisper
• Wireless Slim Line Belt PTT mounts easy to any equipment
• Zero interference amoung users
• FCC approved
• Waterproof finger PTT
• Reliable speaker configuration, excellent audio quality
• Polyurethane-jacketed, Kevlar-lined cables
• Surgical grade acoustic tube is discreet & comfortable
• Rigth & Left fitted rubber ear-molds
• Click Here for Radio Connector Reference Guide
---