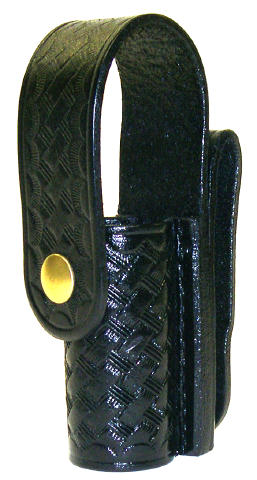 Click on image for larger view
Stinger Light Holder 3-Inch with Flap
Our Price $27.18 to $30.38 | You Save 20% | Retail $33.98 to $37.98
No: 22-1640
The short-style Stinger Flashlight Holder has a closed safety top. A portion of the flashlight body extends below the holder. The precision molded half-pocket centers the flashlight on the belt so that an equal length of the flashlight extends above and below the Sam Browne belt.
Available with Nickel, Black or Brass snap and is available in basketweave or plain leather style.
• For Stinger and SuperStinger
• Directional snap belt loop for secure fit
• Available in Basketweave or Plain Leather
• Available in Nickel, Brass, Black or hidden fasteners
---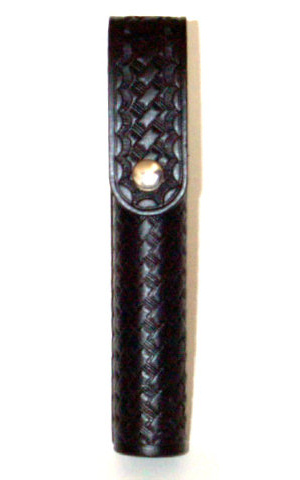 Click on image for larger view
Stinger Light Holder 6-Inch with Flap - Basketweave
Our Price $27.98 to $31.18 | You Save 20% | Retail $34.98 to $38.98
No: 22-2600
The Stinger Flashlight Holder has a closed safety top. The entire flashlight fits inside this holder. It accommodates Streamlight Stinger and SuperStinger flashlights. The open bottom allows it to accommodate the SuperStinger flashlight.
• For Stinger and SuperStinger
• Directional snap belt loop for secure fit
• Available in Basketweave
• Available in Nickel, Brass, Black or hidden fasteners
---