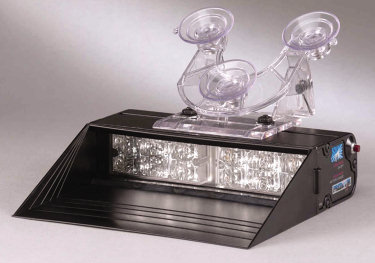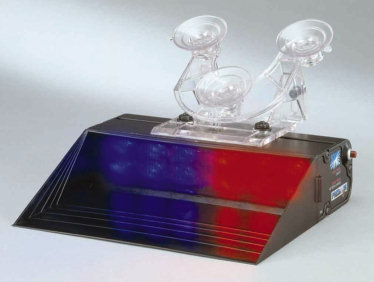 Click on images for larger view
SoundOff Signal Predator Dual LED module Windshield Light - Suction Cup Mount - Closeout

SoundOff Signal Predator Dual LED module Windshield Light - Suction Cup Mount {Closeout} / Red/Blue - CA Title 13 steady burn flash patterns


Stock: 1

Closeout $148.50
Retail $265.00
No: 71-4057-01J | Mfg: EPRDDWS1+J
Closeout Sales are Final - Click Here for Closeout Policy
Growl with the Predator… SoundOff Signal's original Gen 3 LED Predator series windshield lights are a powerhouse of a light. Bright light output and a sleek black exterior mount discreetly in the front or rear windshields of any vehicle. The Predator lights are especially popular in the law enforcement field because they're easy to install, and maintain a covert appearance. Customizable shroud can be cut to fit your exact windshield angle yet is removable for additional mounting options. Lights meet or exceed California Title 13 and SAE J595 requirements.
SoundOff Signal Predator Dual LED Windshield Light Features:
• 33 Flash Patterns
• 12v cigar plug w/red LED indicator ON light
• 11.5 foot wire length
• Reliable & long lasting Gen 3 LEDs
• Discreet black metal housing acts as efficient heat sink
• Smooth, clear Lexan polycarbonate lens
• Suction Cup Mount
• Versatile design can be mounted in any window
• Dual light has 16 flash patterns
• Dual light is available in 15 color combinations
• Available w/CA Title 13 Steady Red/Quint Flash Blue only
• 5 Year No Hassle Warranty
SoundOff Signal Predator Dual LED Windshield Light Specs:
• Flash Patterns: 33
• Technology: 12 Gen3 LEDs
• Mounting: Suction Cup Mount
• Input Voltage: 10 - 16 Vdc
• Current Draw: 2 amps
• Dimensions: 7.3" L x 1.9" H x 6.9" D
• Operating Temp.: -20° to +65° C / -68° to +149° F
Important Note: Warning devices are strictly regulated and governed by Federal, State and Municipal ordinances. It is the sole responsibility of the user of these devices to ensure compliance.
---