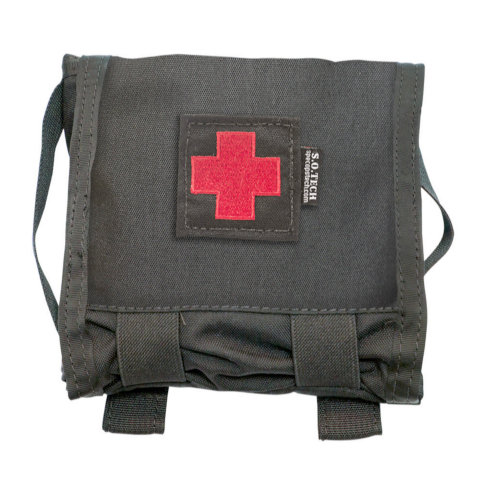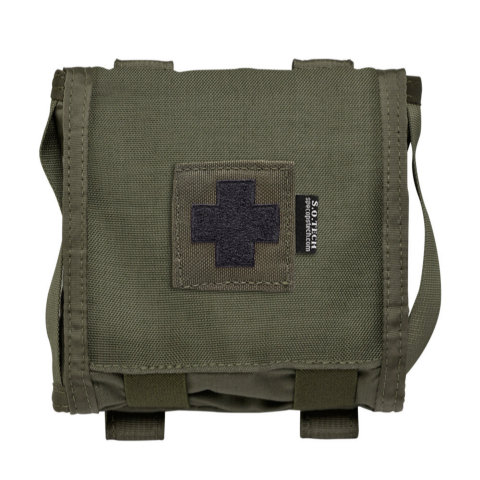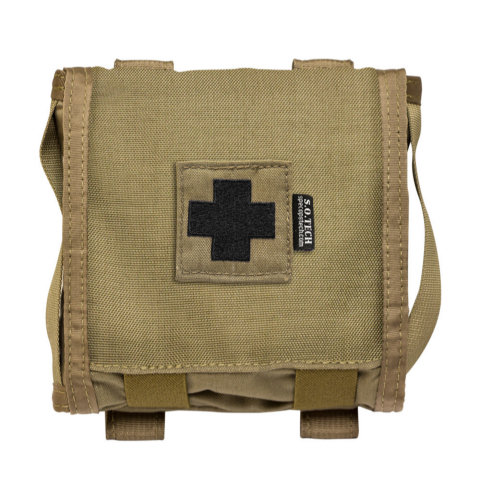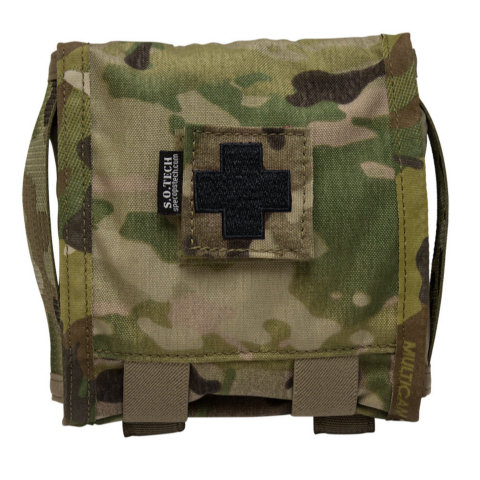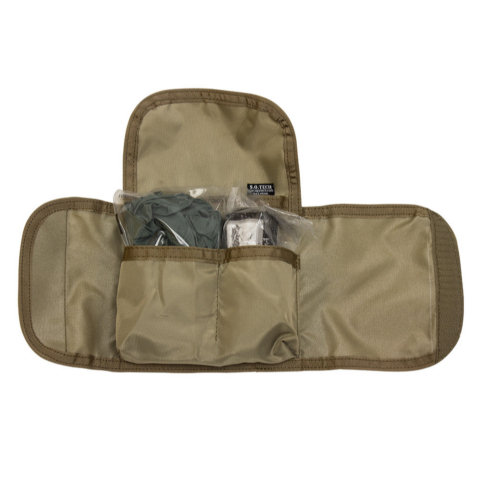 Click on images for larger view
S.O.TECH Viper Flat IFAK, LE A1
Our Price $65.00 | No: 19-4065
The evolution of S.O.TECH's popular and widely adopted Viper Flat IFAK (Individual First Aid Kit) is here. Originally designed in 2011 as a solution to bulky and in the way IFAKs. A true ambidextrous IFAK that can be worn on your armor carrier, battle belt and duty belt. Make more room up front and affix the Viper IFAK to the rear of your armor carrier or battle belt.
S.O.TECH's Viper Flat IFAK comes in two sizes. The full size (VFIFAK-A1) accommodates the SOF-IFAK SOCOM medical contents and the LE Version (VFIFAK-A1-B) accommodates the medical contents list they supply to LAPD and LASD patrol.
S.O.TECH Viper Flat IFAK, A1 Features:
• Accommodates SOF-IFAK Medical Contents
• Ambidextrous deployment
• Flex-Tab attachment system (Patented)
• Now compatible with duty / riggers belts carry
• Flat design for ultra-thin profile and minimal weight
• Folding and overlapping flaps provide maximum utility and versatility
• Quick closure for movement with cinch strap
• Cinch strap can allow for IFAK to be hung around neck for hands free use
• Approximately same thickness as standard plate carrier for low profile
• When worn on lower back provides lumbar support
• Rides snug in case and will not dispense without deliberate side force by operator
S.O.TECH Viper Flat IFAK, A1 Specs:
• Front 2 x 2 Velcro® field for cross patch
• OOverall Dimensions (empty): 5.5" x 6.5" x 1"
• Material: 500D Cordura® Nylon
• Colors: Black, Ranger Green, Coyote Brown, MultiCam
• Lifetime Warranty
• Made in the USA, Berry compliant
• Product Code: VFIFAK-A1-B
NOTE:
Medical supplies shown in above images, not included.
Availability:
Some S.O.TECH products are made to order and it may be 6-8 weeks before available.
---