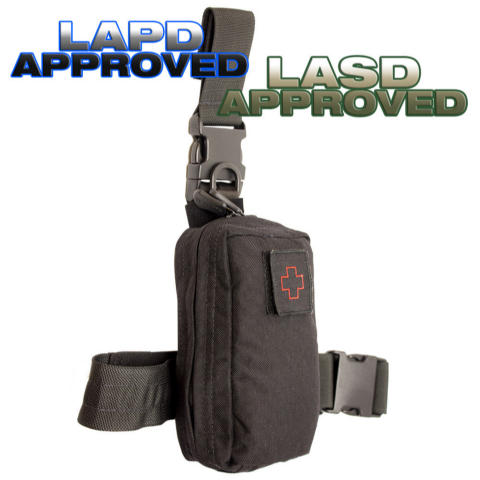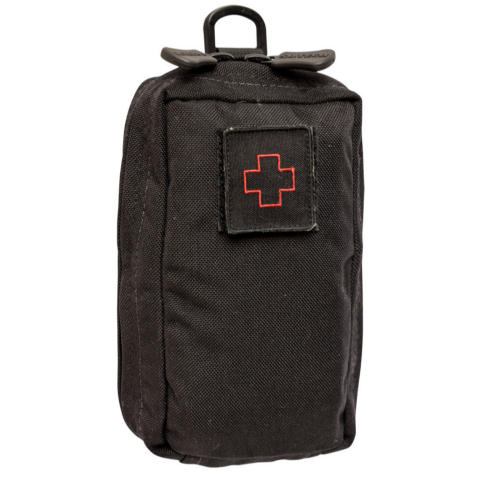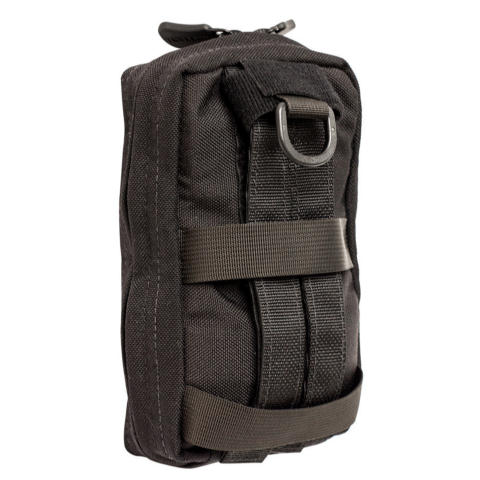 Click on images for larger view
S.O.TECH Speed Clip IFAK Medical Pouch, Thigh, Belt, Vest
Our Price $65.00 | No: 19-4005 | Mfg: BIFAK-TBVS-BLK
The patrol officer needs to be agile and light, and look public-friendly. But when the situation dictates and he/she needs an Individual First Aid Kit, just speed clip it on. These S.O.TECH Speed Clip pouches are functionally designed, durable, comfortable and professional looking.
LAPD and LASD, two of the world's most progressive law enforcement agencies have come together to S.O.TECH's design table to work with their Speed Clip concept to develop an answer to their tactical requirements. Both agencies have tested and adopted the Speed Clip mounting system.
BELT OPTIONS: Belt attachments include a 2 inch side lock hanger that mounts to an under belt, a 1 inch Zak clip that mounts over a duty belt or a narrower version that mounts on a plain clothes belt. The Zak clip attaches to the built in D-ring, or a larger slide on D-ring, including the 212 Gear flat D-ring.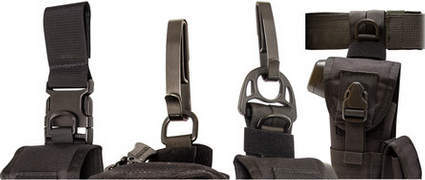 S.O.TECH Speed Clip IFAK Medical Pouch Features:
• LASD / LAPD Approved
• Fits standard IFAK med items
• Can be worn on belt, thigh, or vest mounted
• 2 Large zipper pulls ideal for use with gloves
• Pull tab for quick access
• 2" x 2" Velcro field for First aid or Blood type patch
• Additional D-ring added to accommodate Zack Clip or other mounting preferences
• Accommodates both left hand or right carry
• Dimensions: 7" x 4" x 2"
• Material: 500D Cordura®, Heavy Webbing, Elastic
• Belt Hanger Clip and small D-Ring included
• Lifetime Warranty
• Made in USA
NOTE: Medical Items not included
---