LAWTECH INTERVIEWING & INFORMANTS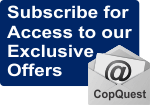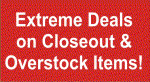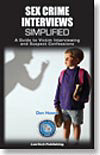 Sex Crime Interviews Simplified
Our Price $18.40 | You Save 8% | Retail $20.00
No: 20-1476 | Mfg: QC33
The Sex Crime Interviews Simplified book combines the author's two sex crime interview books, A Guide to Interviewing Sex Crime Victims and Interviewing Sexually Motivated Offenders, all into one easy-to-read guide.
Part I: Interviewing children is a lot easier than most people think. The trick is to modify your approach with the age of the child. This book takes you through some simple steps for interviewing the littlest victims to teenagers, and then on to adults and senior citizens. Identifying false reports, understanding the difference between M.O. and fantasy, report-writing and working with social workers are also covered.
Part II: Taking the mystery out of interviewing sex offenders is what this part of the book is designed to do. This book will improve your interviewing skills by explaining in simple terms what sex offenders do, why they do it, and using their behavior against them during your interview. Sex offenders are the most fascinating criminals law enforcement deals with. Learn how to confidently deal with them for more confessions and convictions.
---