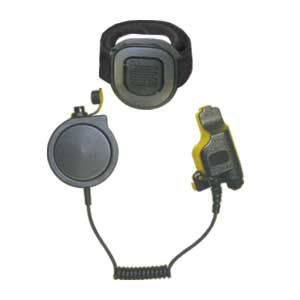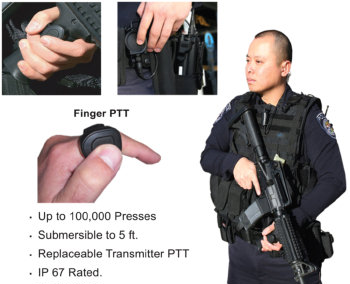 Click on images for larger view
Scorpion Wireless Large Button PTT Kit - Hardwired
Our Price $117.30 to $118.65 | You Save 10% | Free Shipping | Retail $129.99 to $131.99
No: 83-5770

These items all qualify for FREE Shipping.
The Scorpion Wireless PTT Button offers all the benefits of hands-free technology.
The wireless PTT button with VELCRO strap conveniently attaches to any pistol grip, handle bar or finger. The PTT button works as a transmitter, sending a signal to the receiver without the hassle of wires. The kit delivers a large backup PTT button receiver with radio adapter. It can be pressed up to 300,000 times, and can be fully submersed in water as deep as 5 feet.
Scorpion Wireless Large Button PTT Kit Features:
• Up to 300,000 Presses
• Submersible to 5 feet
• Replaceable Transmitter PTT
• IP 67 Rated
• Low Profile
• Hardwired radio connector
• Applicable to SWAT, Police, Military Groups and Special Ops
• Click Here for Radio Connector Reference Guide
Ideal for:
• Tactical
• Hazmat
• Bike Detail
• Protective Detail
• Search and Rescue Rope Operations
---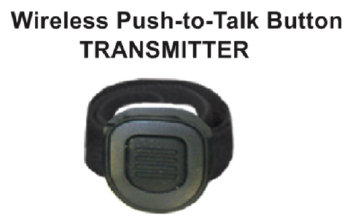 Click on image for larger view
Scorpion X1 Series Wireless Replacement PTT Button
Our Price $27.05 | You Save 10% | Retail $29.95
No: 83-5785 | Mfg: EPW-FINGER PPT
Replacement Wireless Push-To-Talk (PTT) Transmitter Button.
---