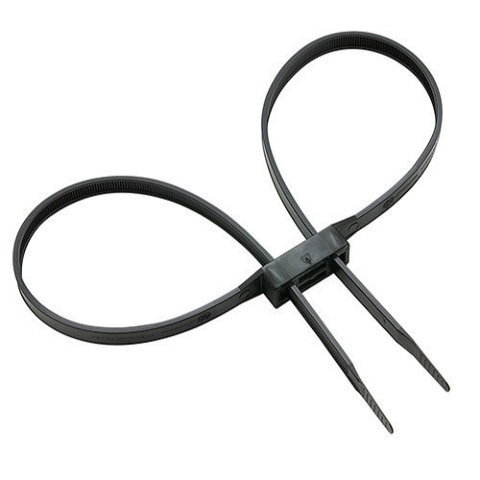 Click on image for larger view
Safariland DoubleCuff Nylon Restraints
Our Price $20.90 to $190.00 | You Save 5% | Retail $22.00 to $200.00
No: 19-1150

Selections over $99 qualify for FREE Shipping.
These are two individual single-use cuffs rather than the standard single strap (cuff). This gives an officer the ability to control a suspect after one cuff is placed on the suspect's wrist/forearm. One Safariland Double Cuff™ (also known as Monadnock Double Cuff) does the job of two standard single-strap disposable cuffs.
One Safariland DoubleCuff™ can be used to interlock into another DoubleCuff™ through the slots in the locking head.
Safariland Double Cuffs can also be used to secure a suspect to the railing of an ambulance cot to make transportation to a hospital safer for medical personnel, patient and officer. Safariland DoubleCuff™ reduces stress in the suspect's shoulders while handcuffed from behind.
Safariland DoubleCuff™ Features:
• 0.5" wide plastic strap with beveled edges
• Standard length is 34" (86.36cm)
• Strap will not cut into a suspect's wrist
• Designed to apply using standard handcuffing techniques
• Secure suspect's wrists, forearms or ankles
• Tensile strength for more than 400lbs (240kg)
• Ample space to write down subject information
• 10-pack or 100-unit bulk packs
Safariland DoubleCuff™ Colors:
• White
• Black
• Blue
• Orange
• Pink
• Purple (100 count only)
• Yellow (100 count only)
• OD Green
• Lime Green
• Tan
---
Cutters for Disposable Restraints