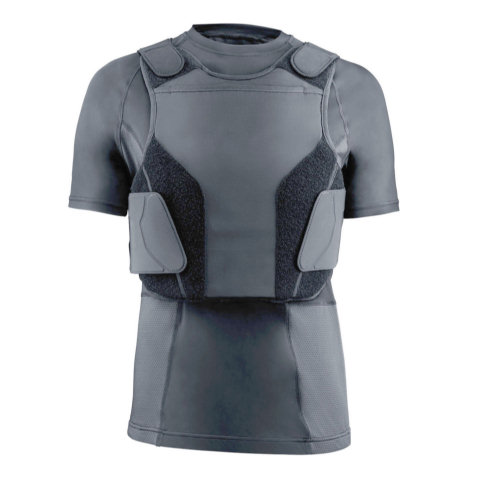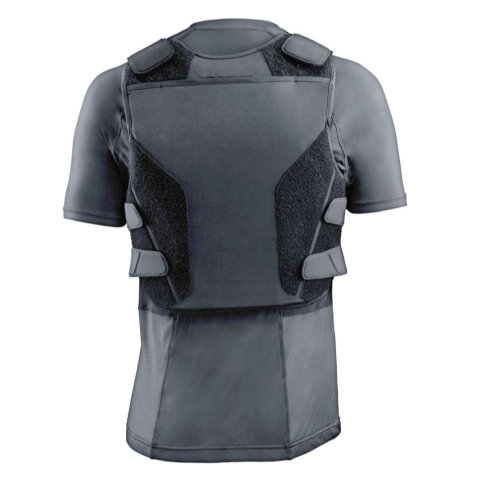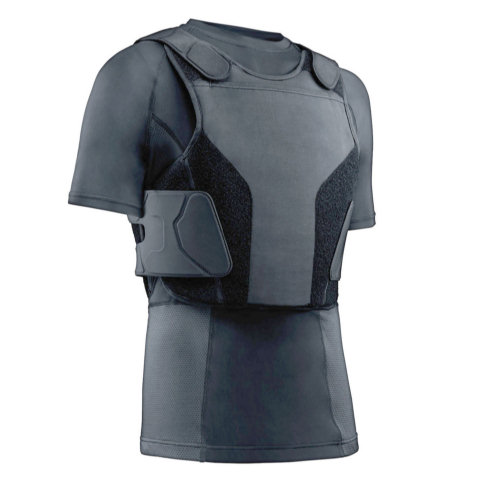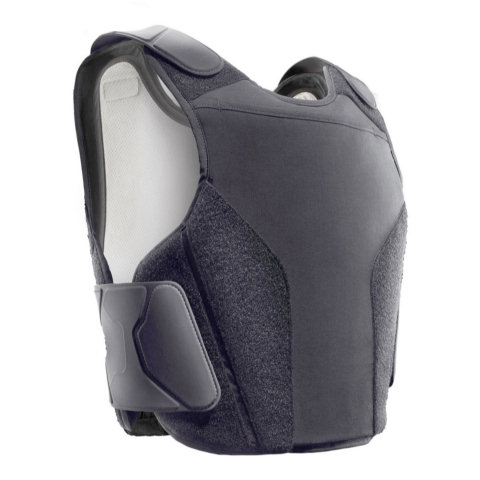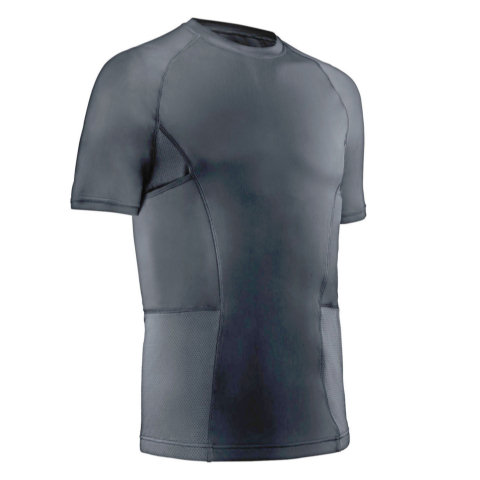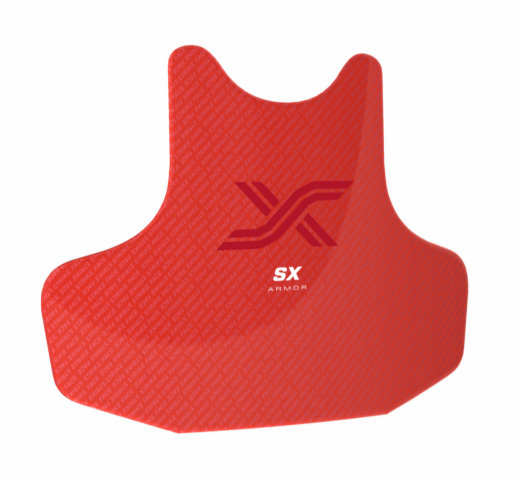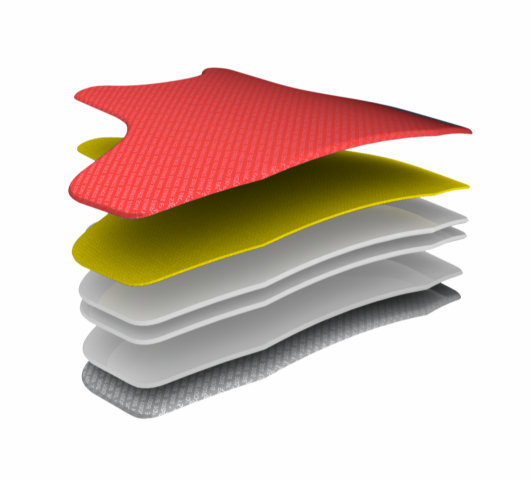 Click on images for larger view
SPECIAL NOTE: This Safariland product is restricted to active Law Enforcement and Military Personnel ONLY.
LE/Military Restricted Item Form:
• Click here for General Law Enforcement/Military only item restrictions

The culmination of ergonomics, mobility and ballistic protection, the Safariland HyperX™ System steps out of the future and into the present as the new way armor will be worn.

Lightweight for exceptional mobility, the technical fabrics provide sleek, body contouring, and athletic styling in an integrated system. Consisting of a TShirt Base Layer and an Integrated Ballistic Panel, the lightweight compression four-way stretch fabric moves and flexes as the body does, has an interchangeable liner system to keep the body warm or cool in extreme conditions, and provides unparalleled ballistic coverage and protection with customizable plate pockets for hard or soft armor trauma plate protection. The HyperX™ System exemplifies the future of armor.
Safariland Armor 2.0, HyperX System Specs:
• HyperX Carrier Spec Sheet
Safariland Armor 2.0 HyperX System Base Layer T-Shirt Features:
• Lightweight compression 4-way stretch fabric moves, flexes, and stays flat
• Hexagon knit pattern to ensure close body contouring
• Knit mesh side construction for enhanced breathability
• Side plate pockets for removable ballistic panels
• Ventilated side mesh panels for added breathability
Safariland Armor 2.0 HyperX System Integrated Ballistic Panel Carrier Features:
• Front and back plate pocket for additional threat plates
• High profile Velcro for extra strength
• Interchangeable detachable liner system for easy care and seasonal comfort
• Removable contoured ergonomic straps
Safariland Armor 2.0, HyperX System, SX Ballistic Panels Specs:
• Thinnest, lightest, and one of the strongest ballistic panels available
• SX Ballistic Panel Spec Sheet
---