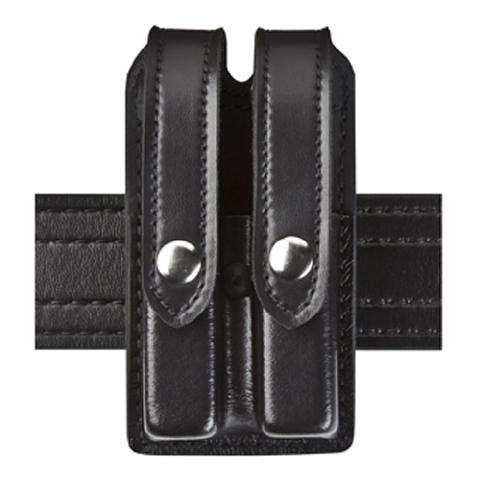 Click on image for larger view
Safariland 78 Slimline Double Magazine Pouch - STX Finish
Our Price $32.20 | You Save 20% | Retail $40.25
No: 23-3770
The Safariland Model 78 Slimline Double Magazine Pouch is a truly innovative magazine pouch design and allows the carry of two magazines in a space much slimmer than traditional style mag pouches. The magazines run "face out" instead of "side out" to help conserve space and limit the width on the duty belt.
A magazine tension screw located between the two pouches allows for easy magazine retention adjustment and a top flap keeps the magazines held in place and covered.
The pouch features durable STX Tactical olded construction, and is available in several scuff-resistant finishes with four different snap closures.
Safariland 78 Slimline Double Magazine Pouch - STX Finish Features:
• Magazines are oriented "face out" to save space on belt
• Optimal for use on tactical rigs due to minimal width
• Durable SafariLaminate™ construction
• Fits 2.25" belt widths
---