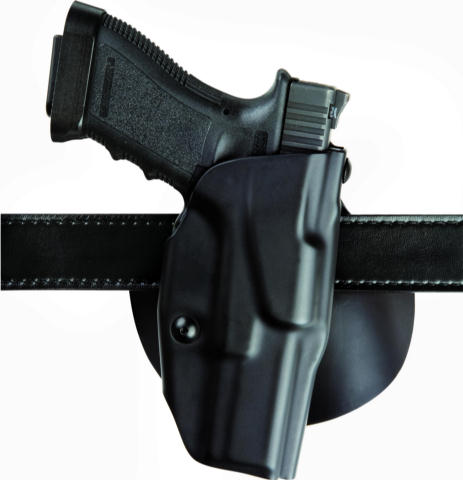 Click on image for larger view
Safariland 6378 ALS Paddle/Belt Loop Concealment Holster
Our Price $44.80 | You Save 20%
Retail $56.00
No: 23-0830
Note: Items highlighted in Green and/or state "In Stock" are immediately available as of 02/23/2018. Items highlighted in Blue or state "Restocking" are stock items and will ship as soon as stock arrives. Click for More Information
The Model 6378 is a concealment version of the all new Automatic Locking System (ALS™) series holster.
Once the weapon is holstered, it "locks" into place, providing an extra measure of security from the standard open top holsters. A simple straight draw is possible once the ALS is de-activated by your thumb while obtaining shooting grip. IDPA approved.
The Model 6378 features an all new injection molded paddle design that is highly concealable and rides close to the body with a slightly forward weapon cant.
It also comes with the Universal Belt Loop Adapter (UBL) in a 1" drop with 1.5" belt slots and cut outs for 1.75", 2", and 2.25" belt slots. Other style belt loop adapters can be ordered separately.
Additionally, it features suede lining to help protect the gun's sights and finish. It's Safarilaminate™ structure with wraparound design provides the strongest design combination available.
---
Available Accessories