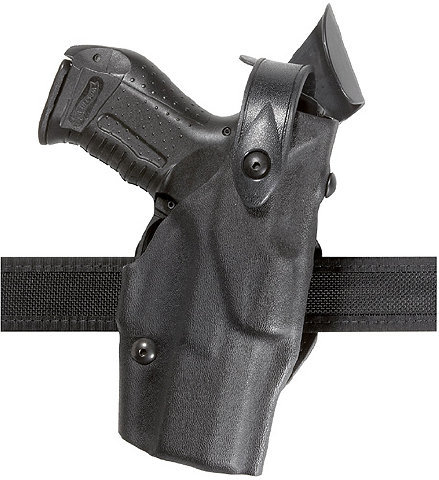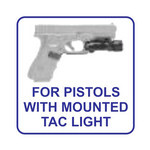 Click on images for larger view
Safariland 6367 Belt Slide Holster - Tac Light
Our Price $126.65 | You Save 15% | Free Shipping
Retail $149.00
No: 23-2520
Note: Items highlighted in Green and/or state "In Stock" are immediately available as of 02/25/2018. Items highlighted in Blue or state "Restocking" are stock items and will ship as soon as stock arrives. Click for More Information

These items all qualify for FREE Shipping.
For pistols with a Mounted Tactical Light
The Safariland 6367 ALS Holster in Plain finish for a Tactical Light, is a concealment version of the Automatic Locking System (ALS) series holsters. The 6367 Holster utilizes the SLS as the primary security system with the hood guard in conjunction with the internal locking device (ALS).
Once the weapon is holstered, it locks into place, providing an extra measure of security from standard holsters. The device is completely operable with the thumb, making it very instinctive to use. Once the internal retention device is released, the weapon can be drawn straight out of the holster without any twisting or other unnatural motion.
The Safariland 6367 Holster is worn on the belt and features a semi-hi-ride position and slight forward weapon cant. It rides close to the body adding in concealment and comfort. It also features a suede lining to help protect gun sights and finish.
Safariland 6367 Belt Slide Holster Features:
• ALS™ Automatic Locking System secures weapon once holstered
• Includes SLS hood assembly and Hood Guard
• Slim, compact design allows weapon to ride close to body
• Simple straight up draw once releases are de-activated
• Optional Sentry Guard available
• 1.5" belt slots w/ cut outs for 1.75", 2"& 2.25" belt slots
• Click here for Pistol Light Guide
---