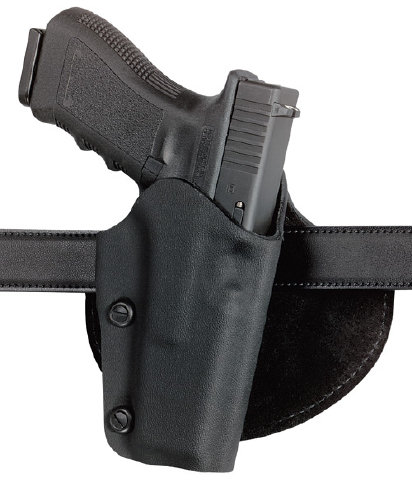 Click on image for larger view
The Safariland 0708 concealment paddle holster has a unique spring-loaded self-securing frame jack. There are no snaps or straps.
A mid-ride belt position and a slight forward tilt allow a smooth, natural draw. Automatically locks on the ejection port of your pistol when you re-holster.
• No straps and no snaps
• Comes standard with a comfortable paddle
• Fits belts up to 1.50"
• Available in STX Tactical finish
---