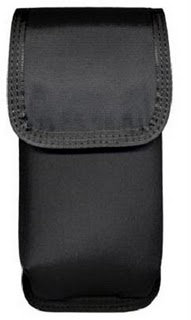 Click on image for larger view
Ripoffs CO-IQ Cell Phone Holder - Apple iPhone w/Skin Protector, Motorola Droid, Samsung ACCESS
Our Price $20.96 | You Save 16% | Retail $24.95
No: 55-5419 | Mfg: CO-IQ
The iPhones best friend - along with many similar sized super phones. The CO-IQ by Ripoffs is designed to give your device a snug fit and protect it from the outside elements harmful to your device. Works well with the iPhone and other similar sized devices.
The CO-IQ fits devices measuring 4-3/8" to 4-7/8" x 2-3/8" to 2-5/8" x 3/8" to 3/4".
Clip-on designed to accomodate the following cell phone holders:
• iPhone
• iPhone 3G
• Motorola E71
• Motorola Q
• Motorola Q9h
• Motorola Sidekick Slide
• HTC Excaliber
• HTC Mogul 6800
• HTC Tilt
• Palm Treo PRO
• Palm Treo 755p
• Palm Treo 800W
• Samsung Ace
• Samsung ACCESS A827
• Samsung EPIX i907
• Samsung SAGA i770
• T-Mobile Dash
iPhone Holder CO-IQ by Ripoffs Features:
• Wear with or without a belt
• Positive retention spring clip
• Will not slip off standard pants belt or Sam Browne
• Easy on-off access
• Made of durable Cordura Nylon
• Closed cell foam for padding
• 4.4" to 4.9" x 2.4" to 2.6" x .38" to .75"
CO-IQ available for the Apple iPhone and similar models with the protective skin. Protective plastic cover with the Apple iPhone and similar models will not fit!
---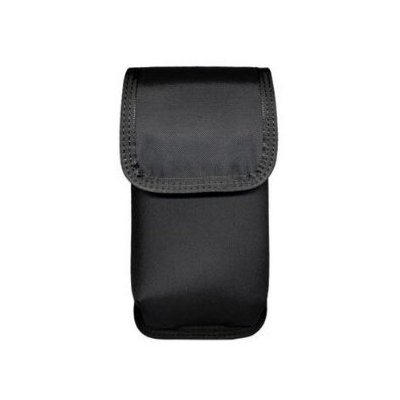 Click on image for larger view
Ripoffs CO-52 Cell Phone Holder - Apple iPhones w/Otterbox Cover (except iPhone 5)
Our Price $29.36 | You Save 16% | Retail $34.95
No: 55-5424 | Mfg: CO-52
The Ripoffs CO-52 fits Apple iPhones w/OtterBox or large rubberized cover. Nylon body, re-enforced stitching and Metallic Clip.
Ripoffs CO-52 Specs:
• Dimensions: 5.00" x 3.00" x 0.75"
Ripoffs CO-52 Fits:
• Apple iPhones w/Otterbox cover
---