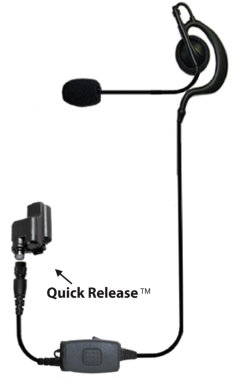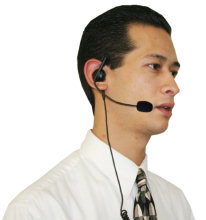 Click on images for larger view
Python Boom Microphone - Quick Release
Our Price $84.40 to $109.95 | You Save 8% | Retail $92.08 to $119.99
No: 83-5420

Selections over $99 qualify for FREE Shipping.
The Python Boom Microphone offers clear communication and comfort. The large speaker is designed to be worn on the outside of the ear and securely attaches to the ear via a soft and flexible earhook. The boom arm flexes to allow for optimal sound quality. The belt-clip push-to-talk button has an accessory jack that will accept an optional ring finger push-to-talk button.
We Recommend Quick Release: Quick Release option costs only a few dollars more, buth there are many cost-saving benfits.
This innovation allows the user to disconnect the microphone from the radio without removing the radio adapter.
4 Reasons To Choose Quick Release

• Reduce wear & tear on the radio
• Replacements are more affordable
• Features easy & secure attachment & release
• Conveniently switch between different accessories
Python Boom Mic w/Quick Rlease Features:
• Noise cancellation microphone
• Large speaker is designed to worn on outside of ear
• Soft earhook rotates for use on either ear
• Flexable boom are with whisper sensitve microphone
• Belt clip Push-to-Talk button
• Accessory jack for optional finger PTT
• Quick Release radio adapter
• Click Here for Radio Connector Reference Guide
---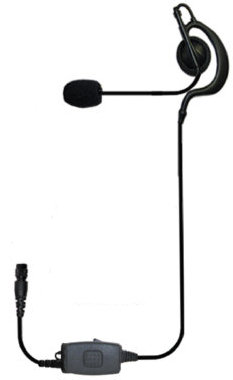 Click on image for larger view
Python Boom Microphone - Mic Kit without Quick Release Adapter
Our Price $43.96 | You Save 8% | Retail $47.99
No: 83-5435 | Mfg: EP405QR
Replacement microphone and ear piece elements with Quick Release only. Radio adapter can be purchased seperately.
---