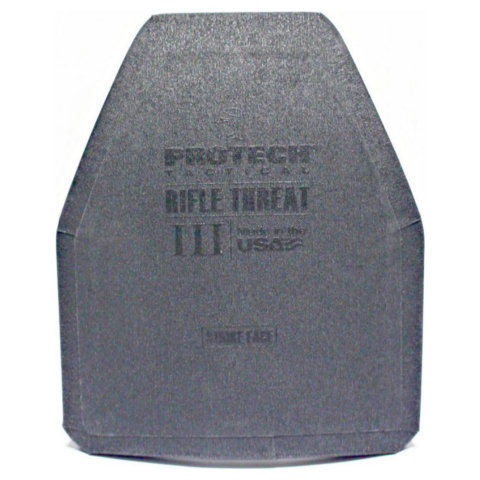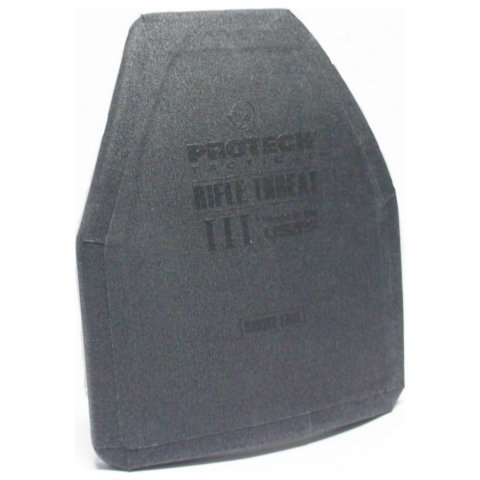 Click on images for larger view
ProTech X-CAL US Ballistic Resistant Special Threat Plate - ICW
Our Price $569.00 to $640.00 | You Save 25% to 26% | Free Shipping | Retail $760.00 to $860.00
No: 89-1285

These items all qualify for FREE Shipping.
NOTE: This product is available to Law Enforcement and Military Personnel.
Click here for General Law Enforcement/Military only item restrictions
The ProTech X-CAL In-Conjunction With (ICW) Special Threat Plate line was developed to provide law enforcement officers with lower profile and lighter weight options to upgrade their protection against a variety of high-velocity special threats.
Independently tested under NIJ 0101.04 type III protocol, the X-CAL™ US boasts protection from a multitude of rounds including the 7.62mm, 147 gr. FMJ (NATO)(M80) and two special threat rounds, the 7.62mm, 123 gr. MSC and 5.56mm, 62 gr. (M855)(SS109) with 6 impacts each.
One of the lightest rifle-threat plates on the market, the X-CAL US weighs approximately 3.9lbs and features a thinness of 0.80 inches (2cm).
SPECIAL NOTE: For proper protection, the X-CAL US must be worn with one of the following NIJ approved soft armor packages:
• Summit® SM02 Type IIIA - BA-3A00S-SM02
• Xtreme® XT03 Type IIIA - BA-3A00S-XT03
• Xtreme® SX02 Type IIIA - BA-3A00S-SX02
ProTech X-CAL US Ballistic Resistant Special Threat Plate Specs:
• Size: 10"x12"
• Curvature/Cut: Multi/Swimmers-Shooters
• Thinness: 0.80"
• Material: Ceramic/Polyethylene composite
• Covering: Black Nylon
• Weight: 3.9lbs (1.8kg)
---