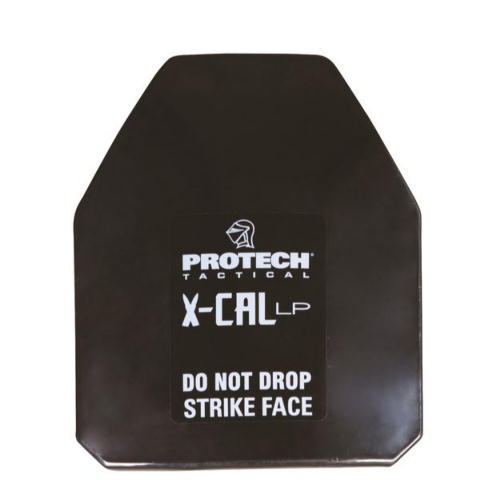 Click on images for larger view
ProTech X-CAL LP Ballistic Resistant Special Threat Plate - ICW

10x12-inch Shooters Cut

Our Price $149.00
Retail $200.00 | You Save 26%
No: 89-1280 | Mfg: 1166518
7x9-inch Rectangle Cut

Our Price $119.40
Retail $160.00 | You Save 25%
No: 89-1281 | Mfg: 1184770
5x8-inch Rectangle Cut

Our Price $119.40
Retail $160.00 | You Save 25%
No: 89-1282 | Mfg: 1184769
NOTE: This product is available to Law Enforcement and Military Personnel.
Click here for General Law Enforcement/Military only item restrictions
The ProTech X-CAL™ In-Conjunction With (ICW) Special Threat Plate line was developed to provide law enforcement officers, both domestic and international, with more cost effective, lower profile and lighter weight options to upgrade their protection against a variety of high-velocity special threats.
SPECIAL NOTE: It is important to note that a plate with an ICW designation will only attain the described performance level when coupled with the flexible armor package with which it was tested. Failure to use the plate as instructed could lead to serious injury or death
ProTech X-CAL LP Ballistic Resistant Special Threat Plate Specs:
• Special Threat: "In-Conjunction With" (ICW) Plate against Rifle Threats
• Size: 10"x12"
• Armor Material(s): Ceramic Composite
• Armor Plate Covering: Polyolefin Spall Coating
• Weight (approx.): 5.1 lbs.
• Thinness(approx.): 0.4"
• Curvature: Multi
• Cut: Shooters
• Weight: 5.1 lbs approx.
• Thinness: .43" approx.
---