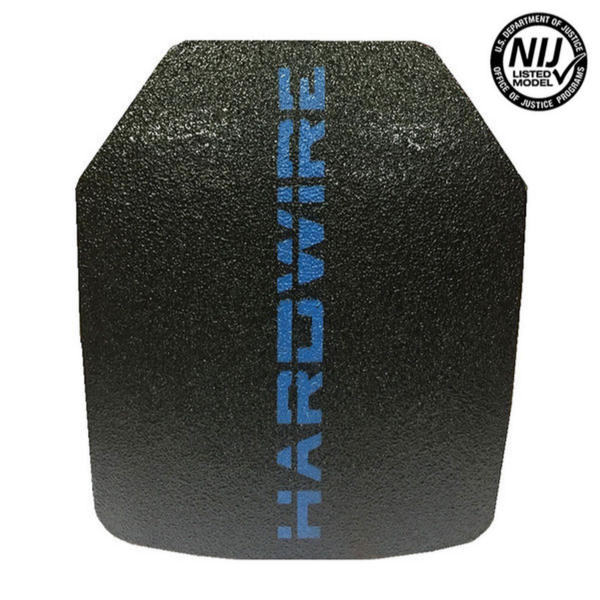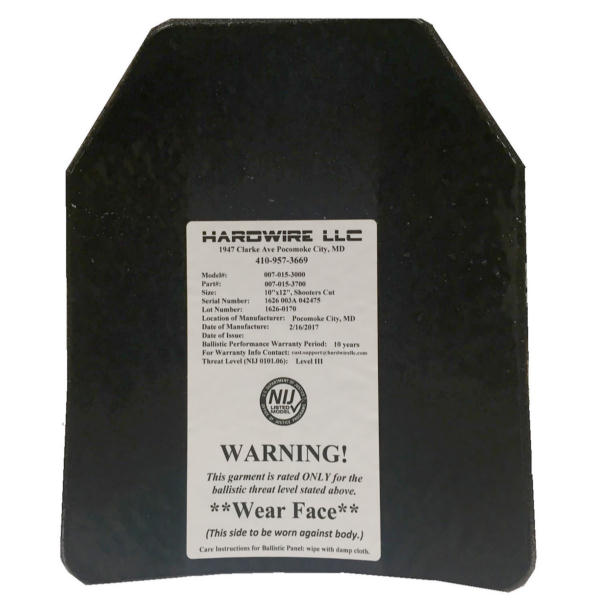 Click on images for larger view
ProTech Hardwire MC Type III Stand Alone
Our Price $216.00 to $528.00 | You Save 20% | Free Shipping | Retail $270.00 to $660.00
No: 89-2520

These items all qualify for FREE Shipping.
NOTE: This product is available to Law Enforcement and Military Personnel.
Click here for General Law Enforcement/Military only item restrictions
Protech® Tactical, in partnership with Hardwire LLC, introduces the Hardwire Multi-curve NIJ 0101.06 Type III plate.
Weighing just 3.2 lbs. in the 10"x12" Shooters Cut model, the Hardwire Multi-Curve provides lightweight type III protection in a multi-curvature design for tactical and special ops teams.
Capitalizing on a polyethylene composite, the HW Multi-Curve is protected by a heavy-duty polyurea coating to resist daily wear and tear.
The ProTech Hardwire Multi-Curve features a 1.25" thinness and is available in shooters or rectangle cut in the 10"x12" or 8"x10" sizes and rectangle cut in a 6"x6" mini-side plate.
ProTech Hardwire MC Type III Stand Alone General Features:
• Test Standard: NIJ 0101.06 Compliant
• NIJ Model Number: 007-15-2000
• Description: Type III Stand Alone
ProTech Hardwire MC Type III Stand Alone Design:
Armor Material: Polyethylene
• Plate Covering: Protective Black Polyurea Coating
• Weight: 3.2 lbs. in 10"x12" Shooters Cut
• Thinness (approx.): 1.25"
• Curvature: Single
• Sizes: 10"x12", 8"x10", 6"x6" (rectangle only)
• Cut: Shooters / Rectangle
• 10 Year Limited Warranty
ProTech Hardwire MC Type III Stand Alone Performance:
---