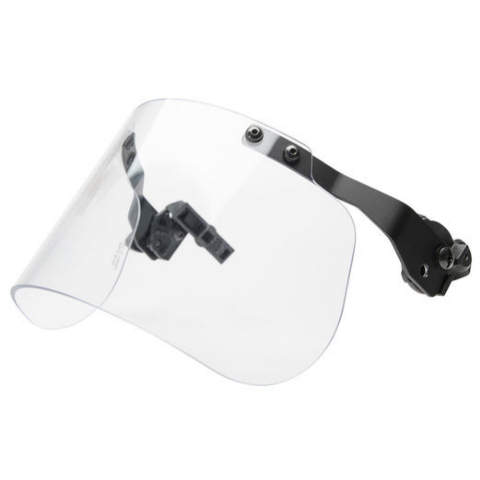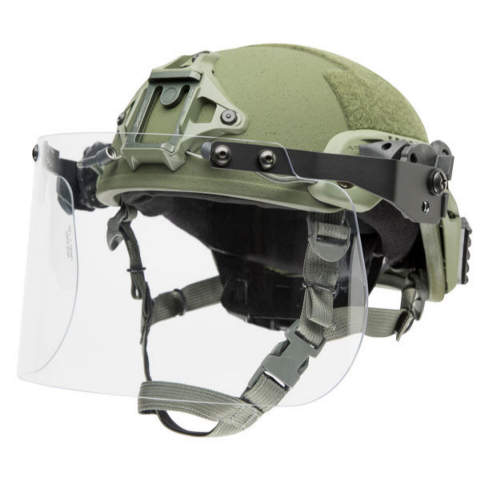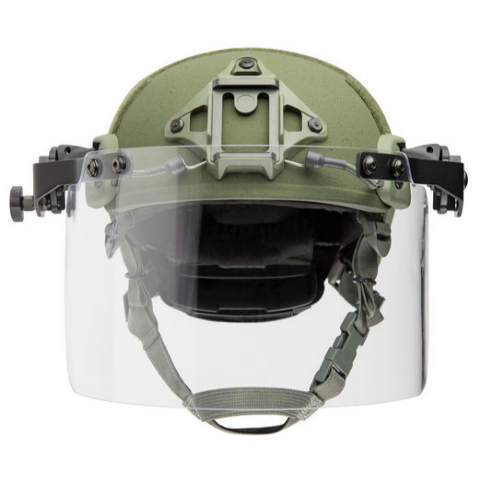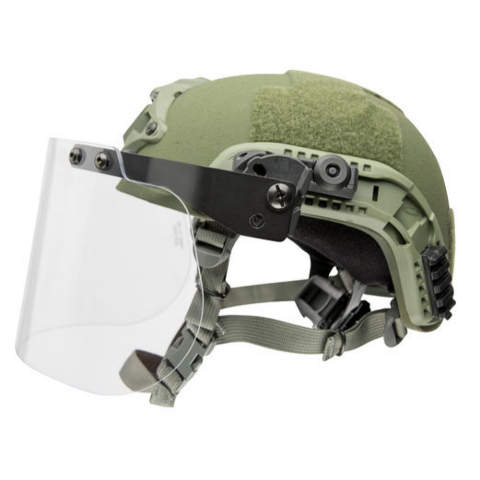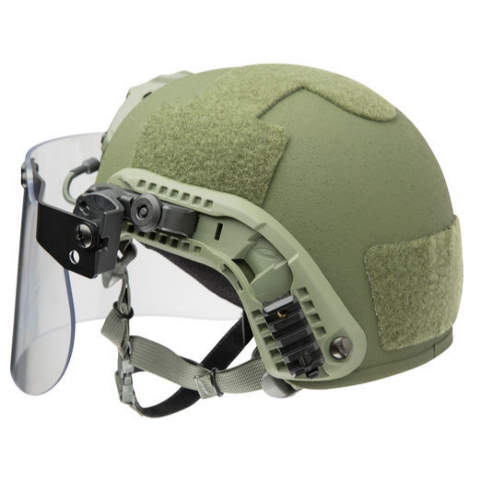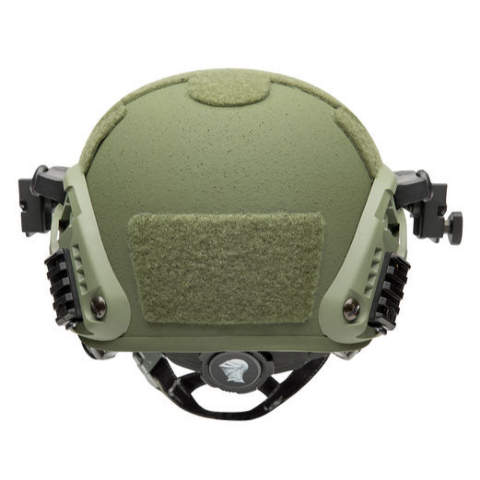 Click on images for larger view
ProTech DK7-H.150R Non-Ballistic Face Shield - Rail Attachment (4.0 MM)
Our Price $156.00 | You Save 22% | Retail $200.00
No: 89-1021 | Mfg: 1223691

Free Shipping on this item
The DK7-H.150 is the latest non-ballistic face shield offered by ProTech Tactical in collaboration with Paulson's Manufacturing, Inc.
The ProTech DK7 is unique in its compatibility on helmets featuring high-cuts and/or accessories such as shrouds and rail sets.
Capitalizing on rail set accessories, the ProTech DK7 is installed onto any ProTech helmet model in full, mid and high-cuts by attaching and adjusting via rail adapters located on each side of the face shield band.
The removal of a traditional head band component resolves the conflict for NVG shrouds and other accessories that aren't compatible with other face shields.
Images shown on ProTech Delta 4 High-Cut in Tactical Green with Team Wendy Retention and optional NVG Shroud, Rail Set and VELCRO® Brand Kit.
ProTech DK7-H.150R Non-Ballistic Face Shield Features:
• NIJ 0104.02 Riot Face Shield
• Polycarbonate lens - hardened and scratch resistant
• Easily installed onto piccatinny rail sets by rail adapters that slide, adjust and attach to desired location
• Adjustable lens clearance is compatible with helmets with accessories i.e. shrouds
• Compatible on Full, Mid and High-cut helmets installed with piccatinny rail set
• Shield locks for stowed or deployed positions with release by hand
• Pivot and lock assembly transferrable to the right or left of the shield for individual preference
• .150 lens thickness
• 8" lens length
---