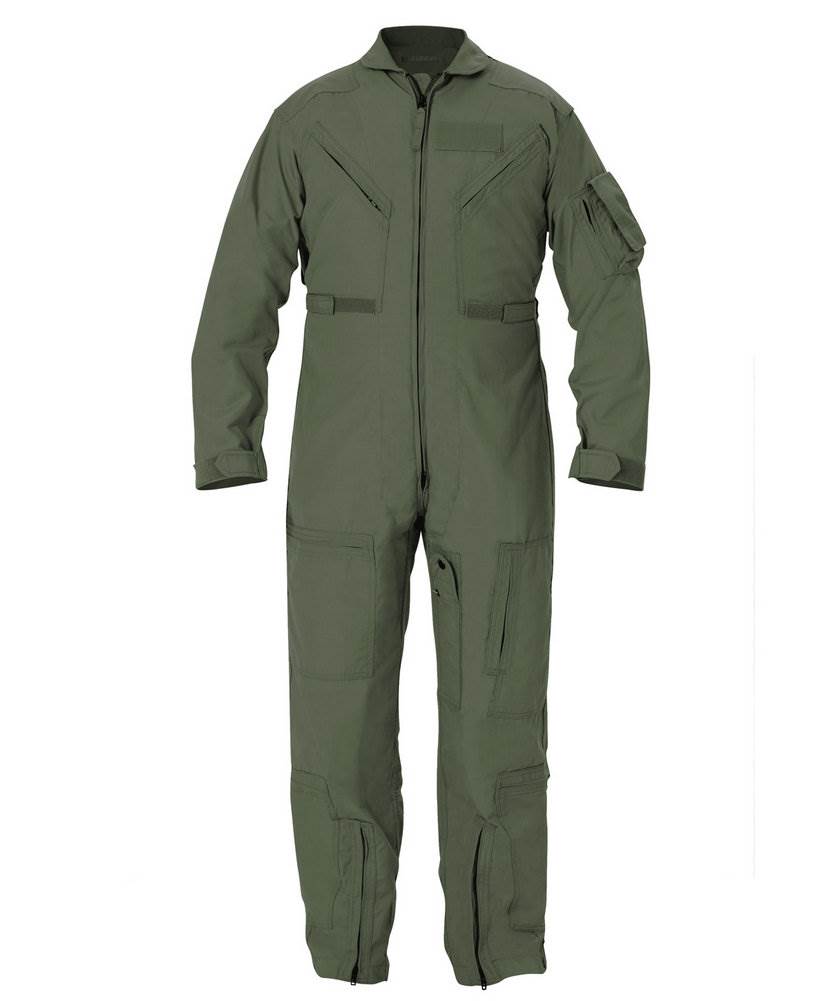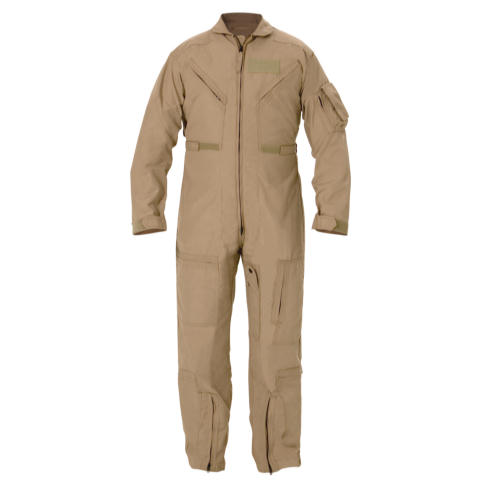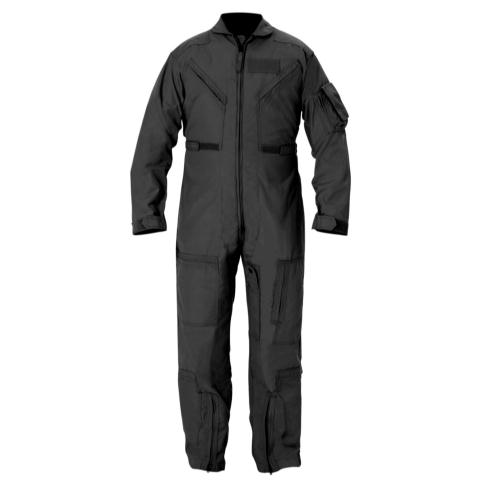 Click on images for larger view
Propper Nomex Flight Suit, CWU 27/P - Closeout

Sage Green / Size 50 / Regular


Stock: 1

Closeout $119.90
Retail $189.99
No: 48-2550-50R | Mfg: F5115-46-347-50R
Air Force Tan / Size 44 / Regular


Stock: 1

Closeout $119.90
Retail $189.99
No: 48-2551-44R | Mfg: F5115-46-221-44R
Black / Size 36 / Regular


Stock: 1

Closeout $119.90
Retail $189.99
No: 48-2552-36R | Mfg: F5115-46-001-36R
Black / Size 52 / Long


Stock: 1

Closeout $119.90
Retail $189.99
No: 48-2552-52L | Mfg: F5115-46-001-52L
Closeout Sales are Final - Click Here for Closeout Policy
Propper's Nomex flight suit is built to military specification FNS/PD 96-17 (MIL-C-83141A) as worn by all U.S. flight crews. Constructed of 92% Meta Aramid, 5% Para Aramid and 3% conductive fiber fabrics, which makes this garment flame-resistant. Features a two-way zipper with pull, six primary pockets, adjustable waist belt with Velcro, knife pocket on the left inseam, pencil pocket on the left sleeve and a gusseted back.
Fabric: For superior performance in the areas of flame resistance, thermal protection, comfort and durability, DuPont™ NOMEX® offers exceptional results. Its thermal technology helps protect against hazards associated with electric arcs and flash fires'including intense heat and flame. It is protection that's built into the fiber itself. So, it can never be washed out or worn away.
Propper Nomex Flight Suit, CWU 27/P Features:
• Sewn to Military Specification FNS/PD96-17 (MIL-C-83141A)
• As Worn By All US Flight Crews
• Flame Resistant Material
• Two-Way Zipper with Pull
• Six Primary Pockets
• Adjustable Waist Belt with Velcro® Fastener
• Knife Pocket on Left Inseam
• Pencil Pocket on Left Sleeve
• Gusseted Back
• Sewn to Military Specifications FNS / PD 96-17 (MIL-C-8314A)
• Nomex: 92% Meta Aramid / 5% Para Aramid / 3% Conductive Fibers
• Colors: Sage Green, Air Force Tan & Black
• Sage Green is Near Infrared (NIR) Compliant
Three Inseam Lengths

• Short Inseam: 26" to 29"
• Regular Inseam: 29" to 32"
• Long Inseam: 32" to 35"
---