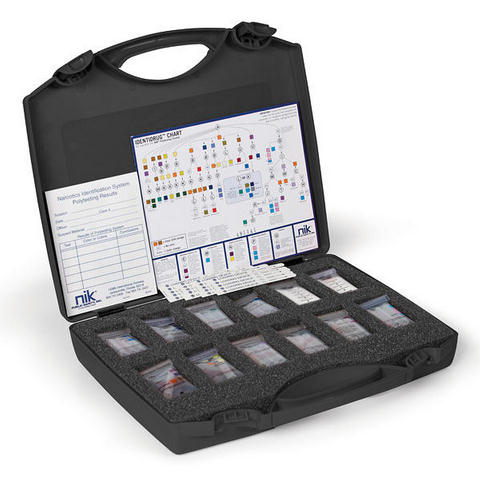 Click on image for larger view
NIK Porta-Pac (NIC-6020)
Our Price $80.50 | You Save 10% | Retail $89.00
No: 43-2010 | Mfg: 6020
Cannot be Shipped by Air.
Recommended for narcotics identification operations where portability and ease-of-use are prime considerations. This notebook-size kit fits any briefcase or zipbrief. The 20 tests presumptively identify 25 different controlled substances.
Note on Expiration: The information that we provide to our customers is that there is no expiration dates for the NIK test kits, however… we recommend that they test the product that is 5 years of age or older and that they don't buy more than what they can use in a year. And to always rotate stock putting the newest test boxes in the back and working them forward, like groceries.
Contents:
• 2 each of Tests A through G, J, K, L, and U
• 4 each of Acid Neutralizer Test F
• 1 Polytesting Report Pad
• Identidrug™ Desk Chart
• Polytesting Instruction Manual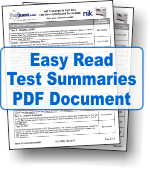 NIK Test Descriptions & Summaries
We have prepared a detailed description of NIK tests and consolidated them into a two-page document. You are welcome to download this document, print it, keep it with the kits or post it.
---
Related Products