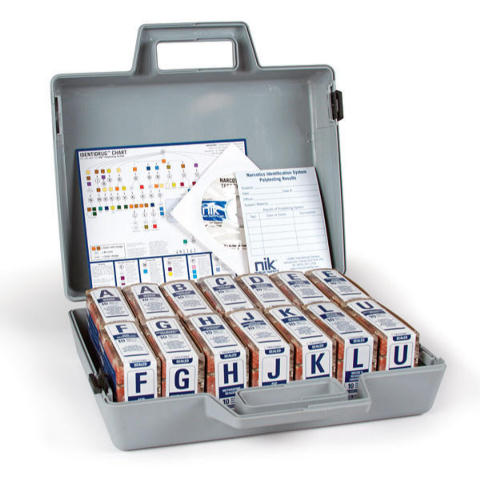 Click on image for larger view
NIK Master-Pac (NIC-6000)
Our Price $299.00 | No: 43-2000 | Mfg: 6000

Free Shipping on this item
Cannot be Shipped by Air.
The NIK System of Narcotics Identification is the only international standard for field or presumptive testing suspicious substances. Kits are available for all commonly abused drugs including Cocaine, Marijuana, Heroin, Methamphetamine, Amphetamine, LSD, Psilosybin, and more.
In most jurisdictions, this well-established and reliable system has been ruled as sufficient to meet the people's prima facie case burden. In addition, the individually sealed NIK Field Tests and factory-sealed boxes assure proper ampoule placement as well as advanced quality assurance and control.
The NIK Master-Pac® is recommended for military, law enforcement, intelligence, customs, postal service, correctional facilities, and safety/security investigations where the need for complete polytesting is anticipated. It can also be used effectively in hospital, paramedic and other emergency applications where drug overdose is suspected. Presumptively identifies 25 controlled substances.
Contents:
• 2 Boxes each of Tests A and E
• 1 Box each of Tests B, C, D, F, G, H, J, K, L & U
• 1 Polytesting Instruction Manual
• 1 Polytesting Report Pad
• 1 Full Color Identidrug Desk Chart
• Narcotic Field Test Training CD
• Plastic carrying case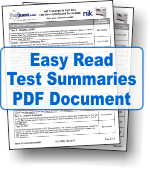 NIK Test Descriptions & Summaries
We have prepared a detailed description of NIK tests and consolidated them into a two-page document. You are welcome to download this document, print it, keep it with the kits or post it.
---
Related Products