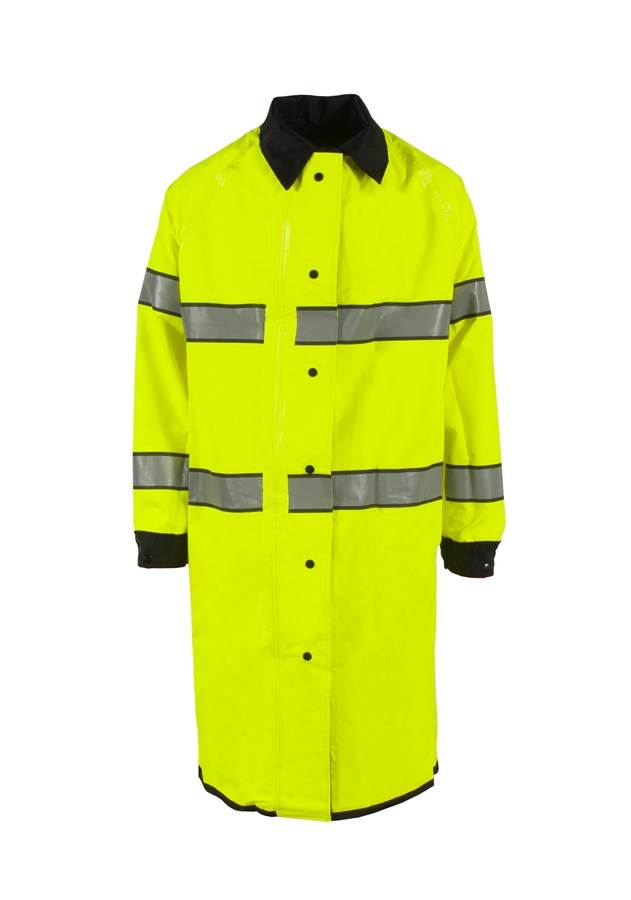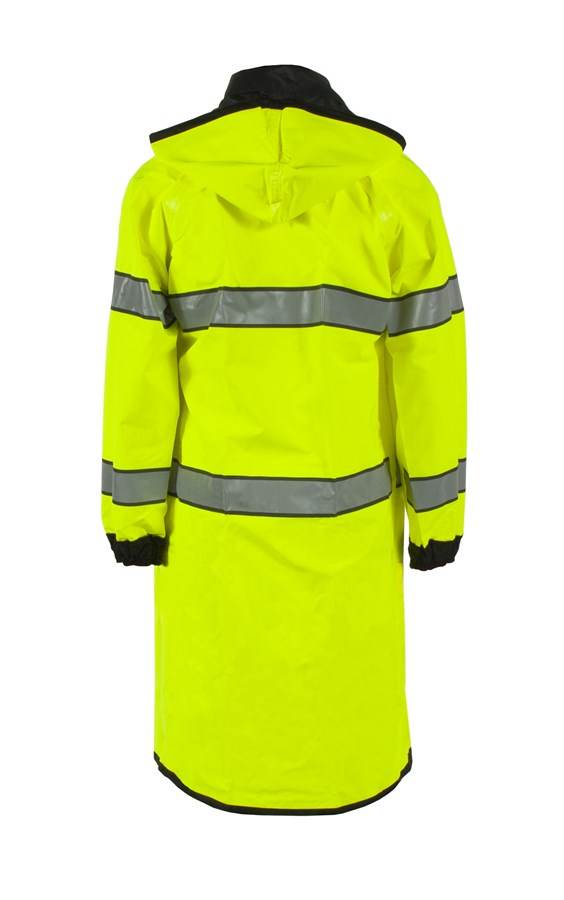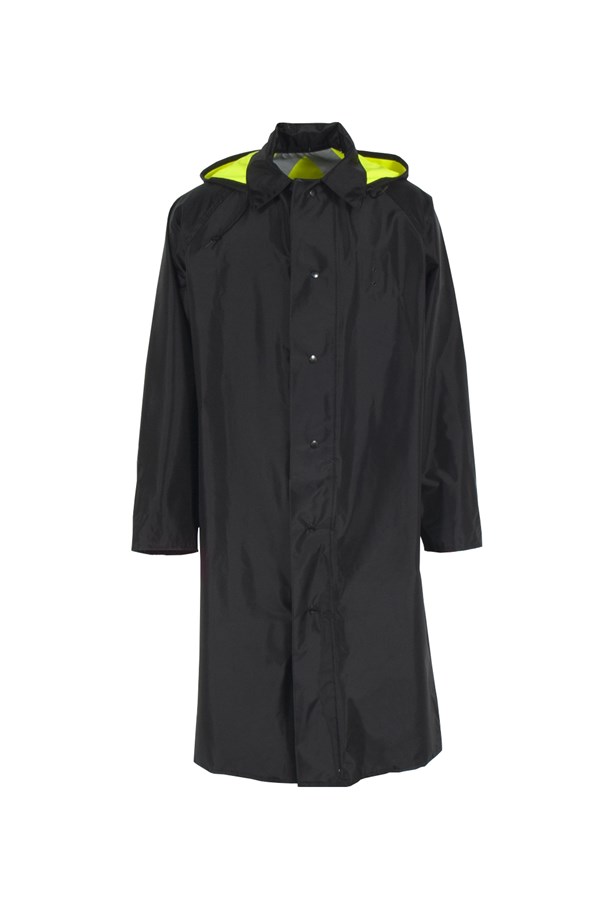 Click on images for larger view
Neese Rainwear ANSI Hi-Viz Lime/Black Reversible Coat
Our Price $130.09 to $146.29 | You Save 10% | Free Shipping | Retail $144.54 to $162.54
No: 84-8460

These items all qualify for FREE Shipping.
The Neese Safe Officer Series is comprised of ANSI 107-2004 certified garments within the public safety category of products. These garments will not only protect the wearer from cold, rain and wet conditions but also offer high visibility attributes for added safety.
Neese Rainwear, 4703RCH3M Reversible Raincoat Features:
• Lightweight single ply polyurethane coated nylon
• ANSI/ISEA 107-2004 Class 3 Certified
• 4" Silver reflective POLICE, SHERIFF, SECURITY or EMS on back of Hi-Viz side of coat
• 2" Silver 3M Scotchlite reflective film
• 48" long reversible raincoat
• Leaf collar with snaps for detachable hood
• Storm flap with snap front closure
• Raglan sleeve design for ease of movement
• Slash through openings with hook and loop fasteners (dark side only)
• Badge patch (dark side only)
• Sizes Available: Small - 2XL
• Colors Available: Hi-Viz Lime/Black
---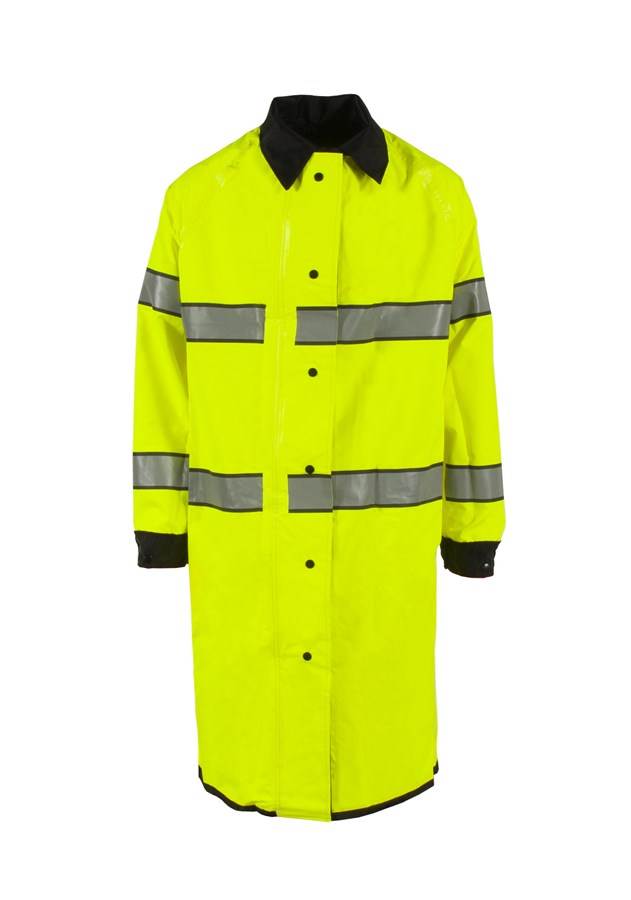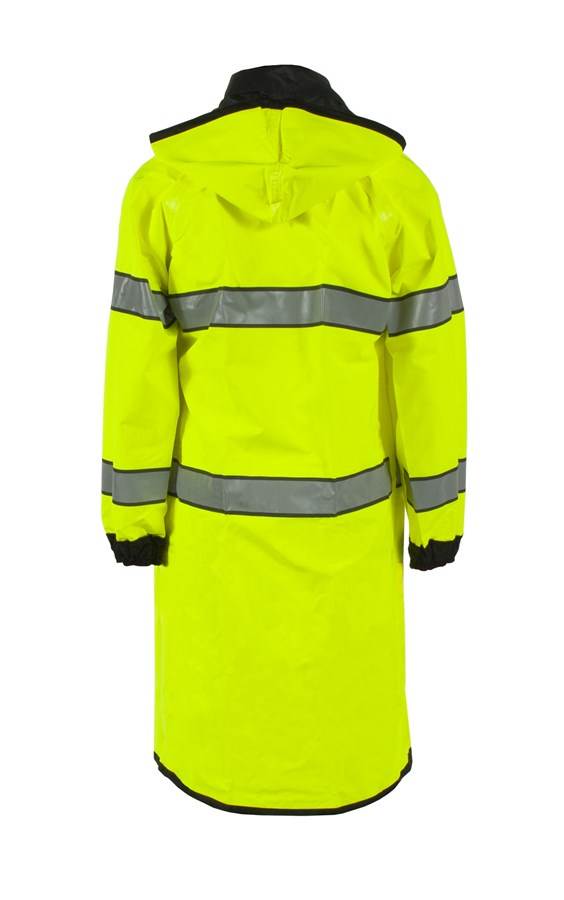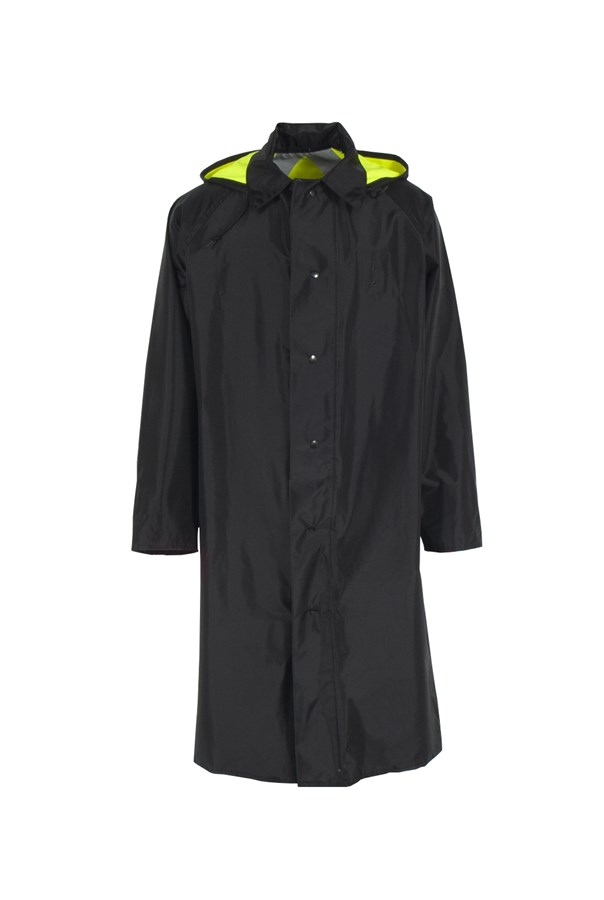 Click on images for larger view
Neese Rainwear ANSI Hi-Viz Lime/Black Reversible Coat - Larger Sizes
Our Price $143.10 to $159.30 | You Save 10% | Free Shipping | Retail $159.00 to $177.00
No: 84-8465

These items all qualify for FREE Shipping.
Neese Rainwear, 4703RCH3M Reversible Raincoat Features:
• Lightweight single ply polyurethane coated nylon
• ANSI/ISEA 107-2004 Class 3 Certified
• 4" Silver reflective POLICE, SHERIFF, SECURITY or EMS on back of Hi-Viz side of coat
• 2" Silver 3M Scotchlite reflective film
• 48" long reversible raincoat
• Leaf collar with snaps for detachable hood
• Storm flap with snap front closure
• Raglan sleeve design for ease of movement
• Slash through openings with hook and loop fasteners (dark side only)
• Badge patch (dark side only)
• Sizes Available: 3XL - 6XL
• Colors Available: Hi-Viz Lime/Black
---