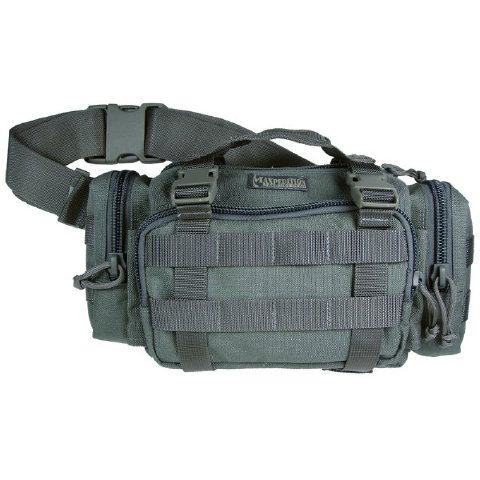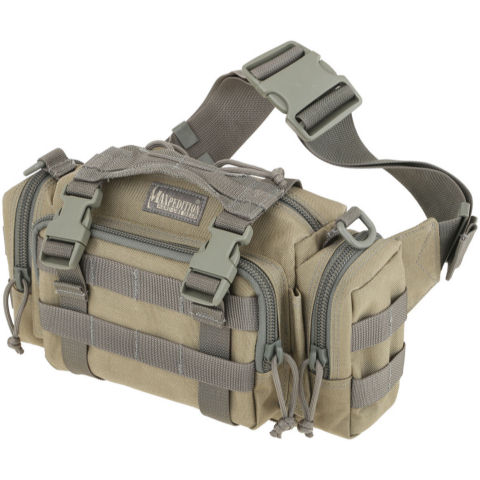 Click on images for larger view
Maxpedition Proteus Versipack
Our Price $69.29 | You Save 10% | Retail $76.99
No: 51-3410
Maxpedition's Proteus Versipack transforms from a self-contained buttpack into a hand-carried storage case in less than 5 seconds.
Named after a mythological character that could take on many shapes and forms, the Maxpedition Proteus Versipack provides a herculean 285 cu. in. of organized storage space and can be worn like a fannypack, hand-carried, piggy-backed onto Maxpedition backpacks, or integrated onto ALICE or MOLLE webbing. Equipped with compression straps that snap into the integral handle to secure contents and three rows of nylon webbing attachment points to accommodate modular accessories, this is one piece of gear you must have before setting forth on your odyssey.
The Proteus can also be used as a pocket attaching onto Maxpedition or PALS webbing with a pair of 5" TacTie™ (sold separately).
Maxpedition Proteus Versipack Product Features & Specs:
• Main: 9" x 6" x 3"
• Frontal: 8" x 5" x 1.5"
• Side: 6" x 3" x 1.75"
• Belt: Integral Waist Belt at 49" max.
• Optional Accessories: Grimloc Carabiner, 5" TacTie™ (sold separately)
• Colors: Black, Khaki
Maxpedition Proteus Versipack Product Materials:
• 1000-Denier water & abrasion resistant ballistic nylon fabric
• DuPont Teflon® fabric protector
• YKK high strength zippers and zipper tracks
• UTX-Duraflex nylon buckles for low sound closures
• Triple polyurethane coated for water resistance
• High tensile strength nylon webbing
• High tensile strength composite nylon thread
• AS-100 high grade closed-cell foam padding material
• Internal seams taped and finished
• Paracord zipper pulls
• Stress points double stitched, Bartacked or "Box-n-X" stitched
---