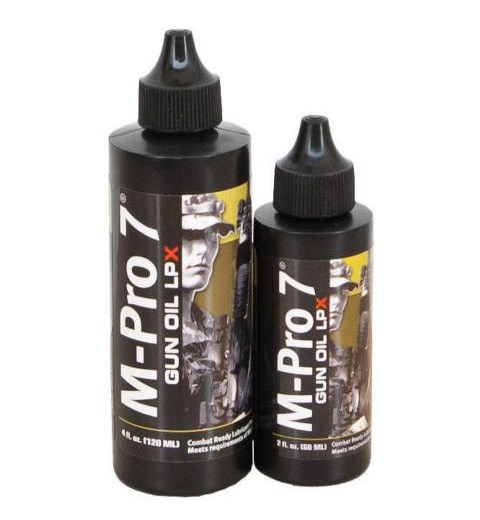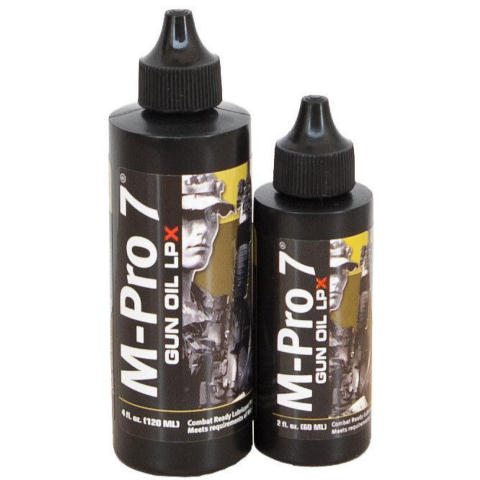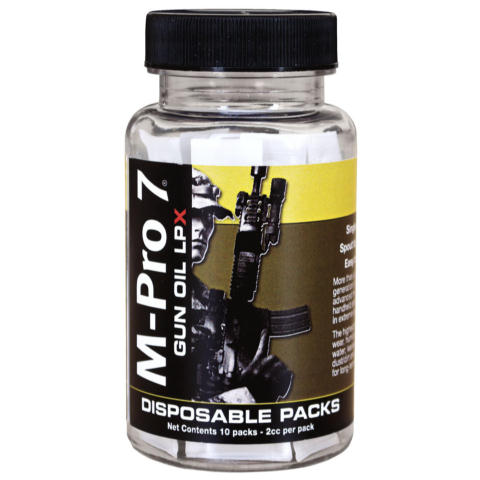 Click on images for larger view
M-Pro 7 Gun Oil LPX
Our Price $6.76 to $196.76 | You Save 20% | Retail $8.45 to $245.95
No: 64-5080

Selections over $99 qualify for FREE Shipping.
More than just gun oil, LPX is the next generation of Lubricant and Protectant for advanced military and law enforcement style handheld and crew-served weaponry used in extreme environment operations.
The highest possible protection against wear, humidity, and moisture, including salt water; leaves a long-lasting film that repels dust/dirt and will not evaporate - excellent for long-term storage.
M-Pro 7 Gun Oil LPX contains a cleaning agent that repels dust/dirt and can be used as a "cleaner" to remove surface carbon in the field.
M-Pro 7 Gun Cleaner should be used for periodic deep cleaning and removal of embedded fouling (Garrison Level Cleaning).
M-Pro 7 LPX Gun Oil Features:
• Replaces and outperforms traditional gun oils, CLPs and dry lubes
• Combines high quality synthetic oils and LPX additives
• Resistant to evaporation, separation and gumming
• Formulated from technology with the lowest known friction coefficient
• Cleans surface fouling without the use of solvents
• Meets requirements of MIL-L-63460 revision "E"
• Max temperature range (-85°F to 462°F)
• Available in 2oz., 4oz., Pillow Packs and 1 Gallon
---