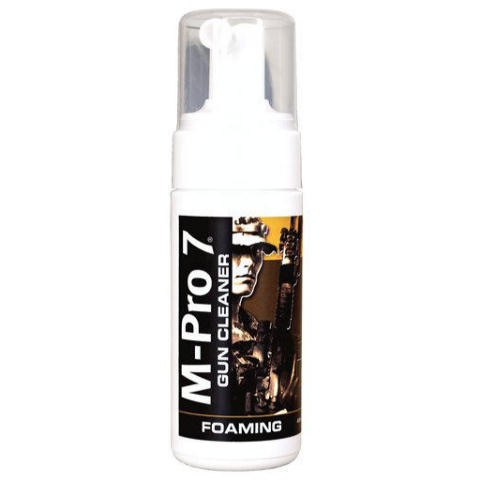 Click on image for larger view
M-Pro 7 Foaming Gun Cleaner - 4 oz.
Our Price $11.16 | You Save 20% | Retail $13.95
No: 64-5005 | Mfg: 070-1066
M-Pro 7 Foaming Gun Cleaner has the same great gun cleaning formula ... but better and faster cleaning! The foaming action from the new finger pump doubles the cleaning speed of the already super fast performance of M-Pro7 Gun Cleaner.
Vital to maintaining weapon reliability and performance by removing layers of fouling, embedded carbon, and conditioning the bore to help prevent future build-up.
M-Pro 7 Foaming Gun Cleaning Features:
• Significantly cuts cleaning time
• Improves accuracy and reliability
• Conditions to reduce future fouling
• Removes carbon, lead and most copper fouling
---