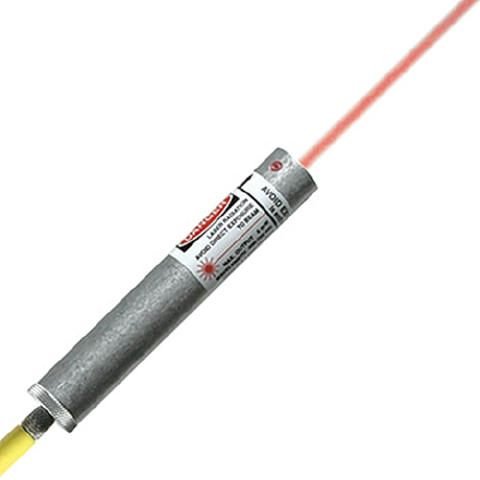 Click on image for larger view
Laser Trajectory Pointer

Red

Our Price $295.00
Retail $317.20 | You Save 7%
No: 43-5340 | Mfg: BP-1
Green

Our Price $395.00
Retail $424.73 | You Save 7%
No: 43-5342 | Mfg: BP-2
The Evi-Paq® BP-1 Laser Trajectory Pointer is a unique Class IIIa 5mw laser designed specifically for trajectory investigations. Crafted to work in conjunction with our trajectory and protrusion rods and tripod mount, it can be used to quickly and accurately determine the source and trajectory of bullets at a crime scene. Unlike a standard laser, the BP-1 Laser Trajectory Pointer is co-aligned with its aluminum case, meaning that the laser won't "wobble" when it is rotated. In addition, the laser is four times more powerful than standard laser pointers, making it easier to photograph.
The BP-1's innovative design places the on/off switch internal to the unit. Rather than use an external button which could be prone to breakage or failure, the BP-1 is activated when a steel connector such as a trajectory rod is screwed into place at its base. The BP-1 unit is powered by a pair of inexpensive N-size 1.5 volt alkaline batteries included which provide approximately 11 hours of continuous power-on use.
Using the Evi-Paq® Tripod Mount, BP-1 Lasers may be placed in open space and aimed at and through a bullet hole. BP-1 Lasers can be attached to any of the four sides of the tripod mount to help determine both the source and destination of the bullet. The tripod mount eliminates the need to have someone hold the laser and when used in conjunction with the Evi-Paq® Angle Finder, makes documentation and reproduction accurate and simple.
---