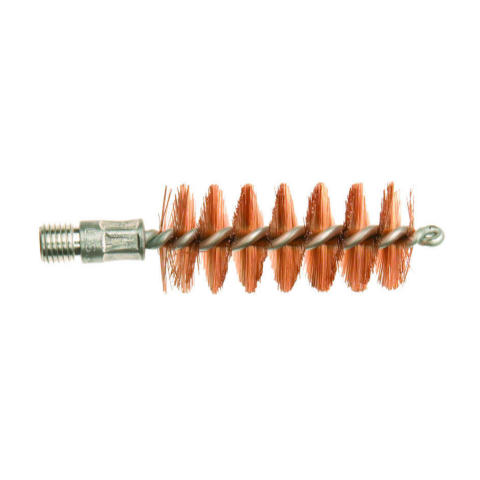 Click on image for larger view
KleenBore Phosphor Bronze Bore Brushes - Shotgun
Our Price $1.68 | You Save 15% | Retail $1.98
No: 65-2230
KleenBore Phosphor Bronze Bore Brushes for shotgun are precision made for safe, effective removal of metal fouling and powder residues. Features straight (rather than crimped) wire bristles for more effective cleaning power. Benchrest brushes offer the option of a brass core and threaded coupling.
KleenBore Phosphor Bronze Bore Shotgun Brushes Sizes:
• A186 - 12 Gauge
• A184 - 20 Gauge
---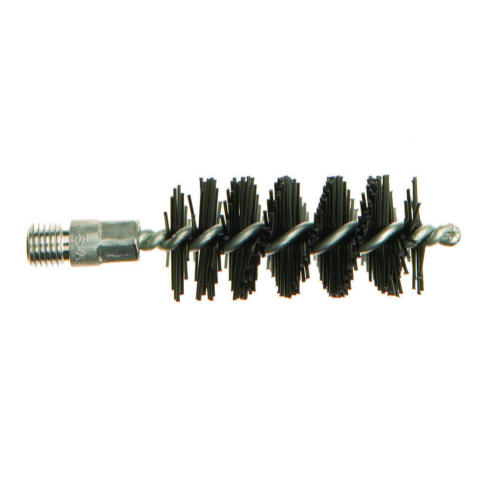 Click on image for larger view
KleenBore Nylon Bore Brushes - Shotgun - 12 Gauge
Our Price $1.68 | You Save 15% | Retail $1.98
No: 65-2270 | Mfg: A186N
Rugged and stiff, KleenBore Black Nylon Bore Brushes for shotguns are recommended by many major firearms manufacturers for bore cleaning. Compare their dense array of heavy-duty, thick bristles and see why they are so effective for even the toughest cleaning jobs!
KleenBore Black Nylon Shotgun Bore Brushes Sizes:
• A186N - 12 Gauge
---